The document is too large not only affects the computer memory, but also affects the transmission, so we need to compress the PDF. At this time, some people will ask, is there a useful PDF compression method, let me tell you, this easy-to-use PDF compression method, let me take a look down.
First, enter the PDF online conversion platform: www.pdfasset.com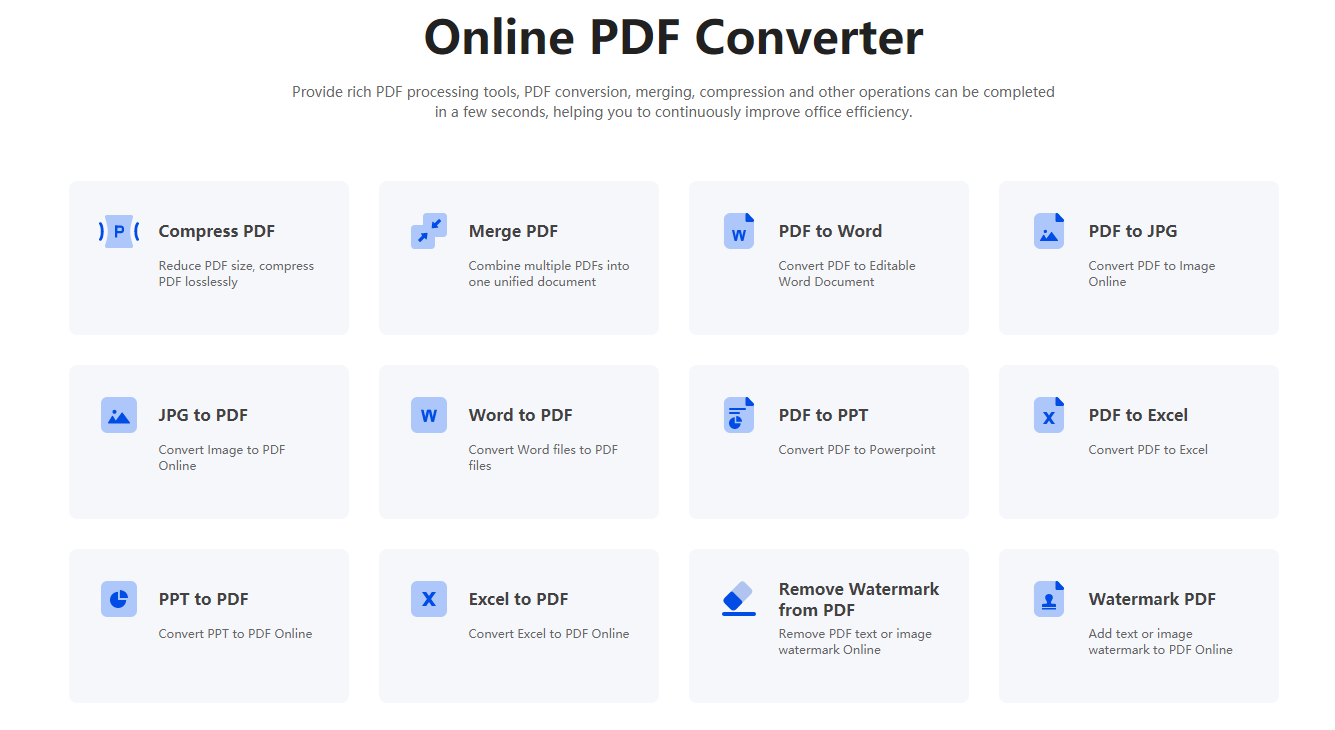 Next, click the "Compress PDF" icon to go to the document upload page and upload the document you want to compress
Then, click the "Start Compression" button for online PDF compression
Finally, click the "Download" button to get the zip file
How about it? After reading the above method, whether you have learned the method of PDF compression, you can use the above method when you need to compress PDF in the future, which is convenient and efficient.