Watermark refers to a text or image that covers the content of the article in the file. It can prevent other people's own document content from being copied or forged by others. Now many friends want to add watermarks to pdf documents to improve document security. So how to add watermark to PDF? Come and see the steps with me.
Step 1: Search www.pdfasset.com in your browser and enter the home page of PDFasset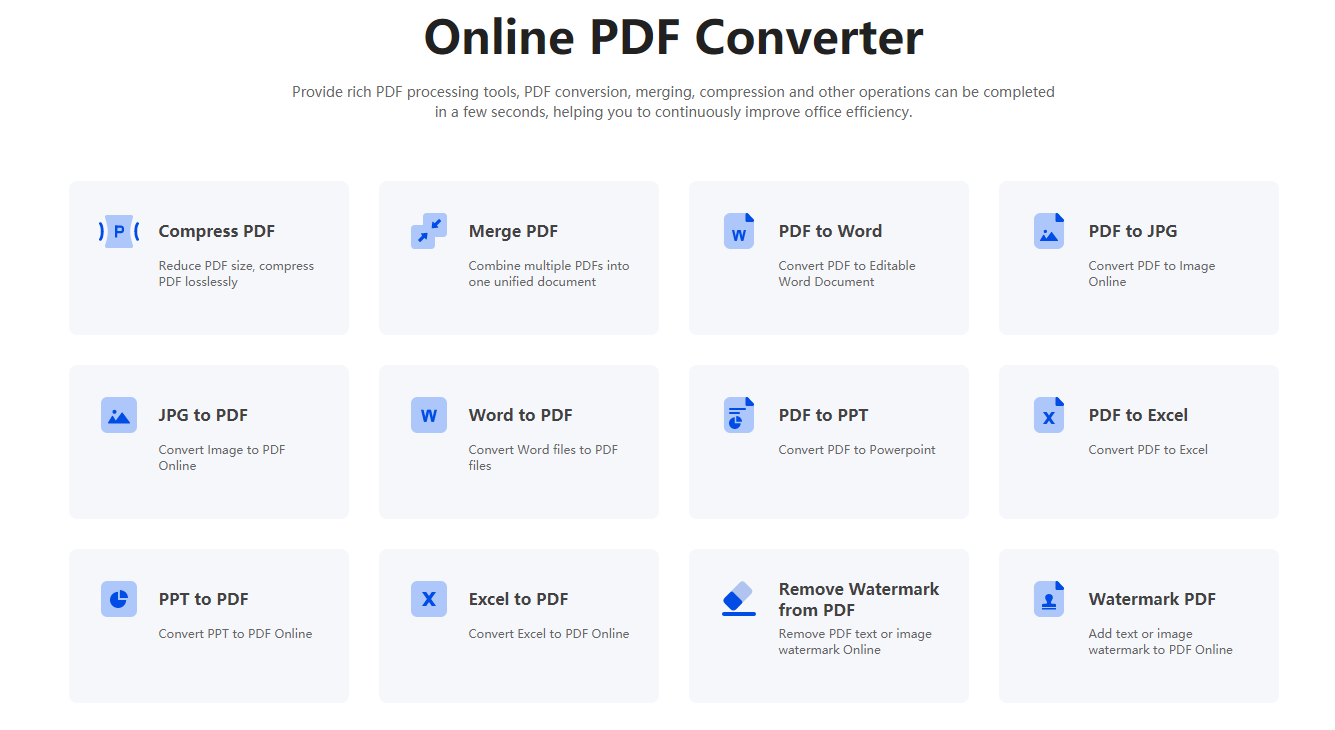 Step 2: Find the "Watermark PDF" function on the home page, and click to enter the file upload page
Step 3: Click to upload the PDF file that needs to be watermarked, then select the watermark type, set the watermark format, etc., click "Start Adding", wait a few seconds after the addition is complete, and click "Download" to get the file.
How to add watermark to pdf on computer? The above will introduce the problem of how to add watermark to pdf file on the computer. When you do the specific operation, you can refer to the above method to do it.