Add watermark to the content of PDF document, think about it, do you know any way to add watermark to PDF? If you don't understand it, then read the article. The article will share with you the specific method of adding watermark to PDF, and this method can complete the operation of adding watermark to PDF in only three steps. Come and see it with me!
Step 1: Search www.pdfasset.com in your browser and enter the home page of PDFasset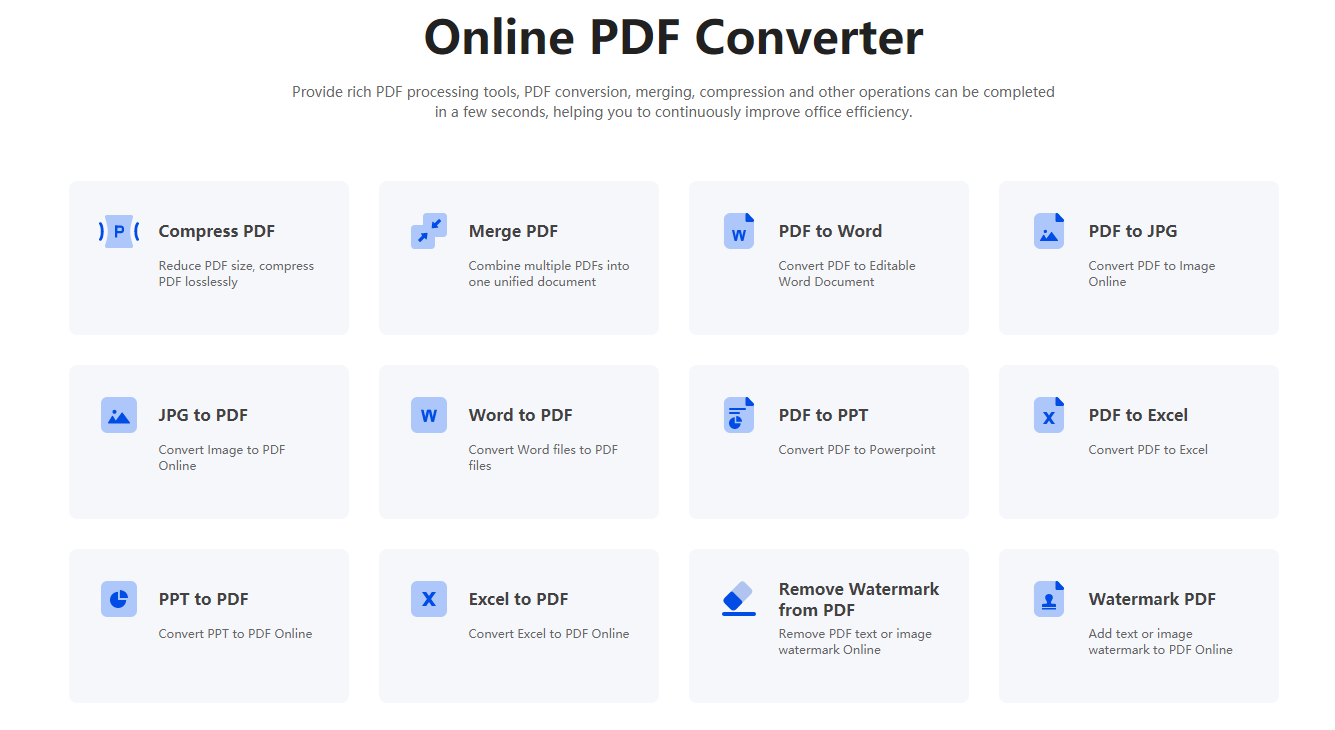 Step 2: Find the "Watermark PDF" function on the home page, and click to enter the file upload page
Step 3: Click to upload the PDF file that needs to be watermarked, then select the watermark type, set the watermark format, etc., click "Start Adding", wait a few seconds after the addition is complete, and click "Download" to get the file.
How about it? Did you learn a new skill? In the future, you can use the above method when you need to add watermark to PDF, it's super simple!