Everyone is familiar with pdf. Many novels and documents we read are in this file format. Have you encountered any difficulties in the process of using pdf files? The editor has encountered such a difficulty, how to add a watermark to a pdf file, and how to remove the watermark in a pdf file. The editor searched with the mentality of learning, and finally got the answer to this question. In addition, I also gained The answer to another question is how to solve the misplacement of text in the pdf file. Let's take a look at the specific operation steps of adding watermark to pdf.
Step 1: Search www.pdfasset.com in your browser and enter the home page of PDFasset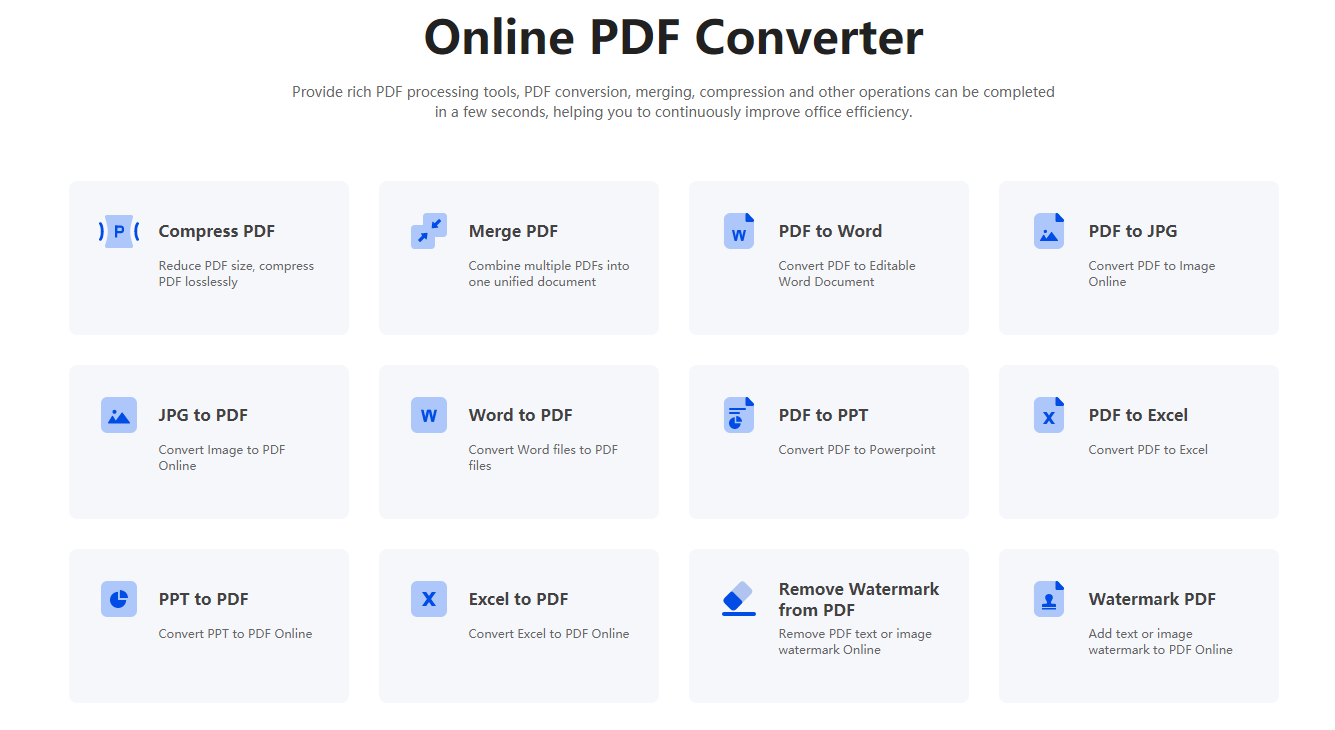 Step 2: Find the "Watermark PDF" function on the home page, and click to enter the file upload page
Step 3: Click to upload the PDF file that needs to be watermarked, then select the watermark type, set the watermark format, etc., click "Start Adding", wait a few seconds after the addition is complete, and click "Download" to get the file.
Have you learned how to solve the misplacement of pdf watermark text? These operations are very simple, as long as you follow the method I taught you, you can achieve the above operations in minutes.