How to convert excel sheet to pdf? In the office, you often encounter situations where you want to convert excel to pdf. Many novices in the workplace, and even people who work often do not know how to convert excel sheets to pdf, so the office cannot be carried out normally. , very annoying. Then I will introduce a conversion platform - PDFasset. This conversion platform can convert excel tables to pdf very well, and the operation is simple, easy, and very easy to use, just follow the instructions on the page. There is no difficulty, what are you waiting for, come and see it with me.
Open the browser and enter www.pdfasset.com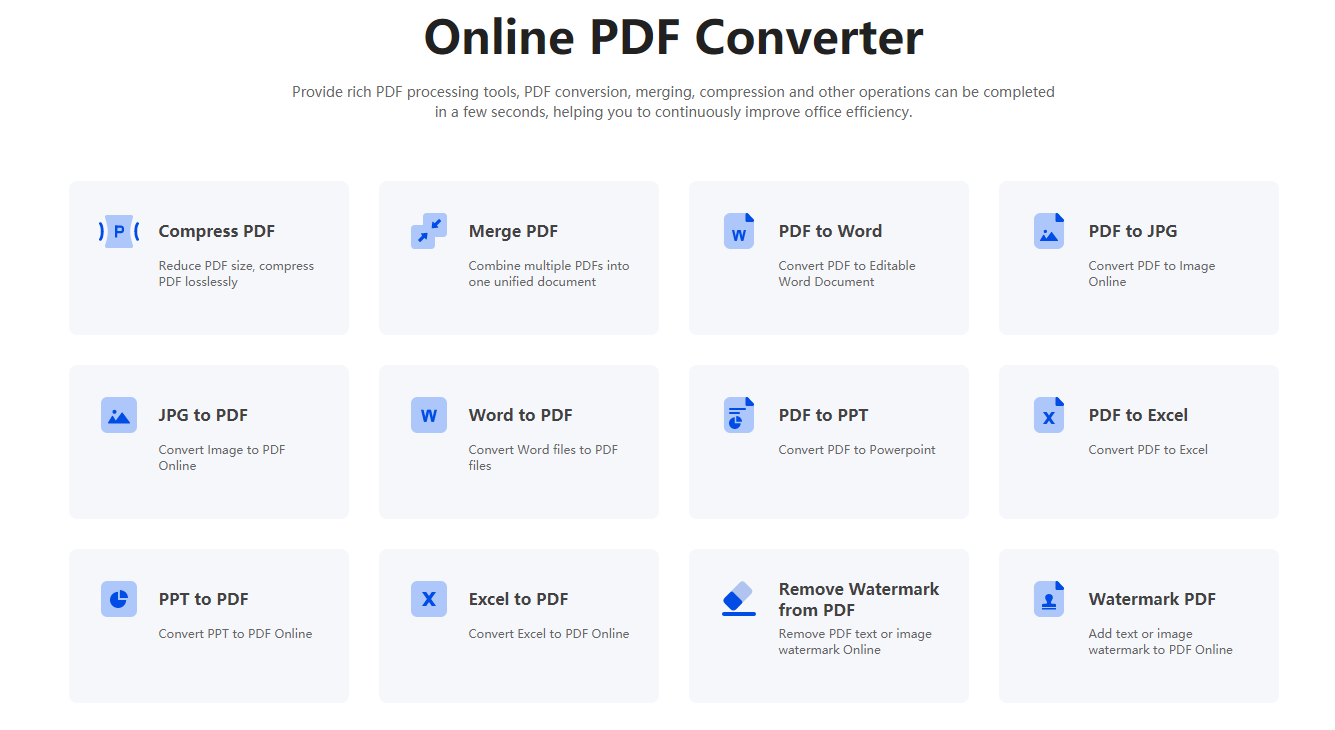 Enter the homepage of the website, click the "Excel to PDF" function, and enter the conversion window
Click "Choose to add files", upload the Excel you want to convert to the conversion window, click "Start conversion", wait for a few seconds, then the conversion will be completed
Click the "Download" button to get the converted PDF
The above are various introductions and explanations of converting excel sheet to pdf. Whether you are a newcomer or a veteran in the workplace, you need to use the function of converting excel sheet to pdf. You must learn and use it to make your career path smoother. , without hindrance. So, with all that said, what are you waiting for!