In our daily work, we often encounter various document contents, such as word files and PDF files. Today, I will take PDF files as an example to introduce to you the things about file conversion. Since PDF documents remain the same after opening on different devices, people often transfer files through this document format. In fact, in order to better read the file, we can also convert the PDF file to JPG format. So what is the way to convert PDF to JPG? Let me introduce to you below.
Step 1: Open your common browser, search for PDFasset, and after entering the website, click the [PDF to JPG] option to enter the relevant interface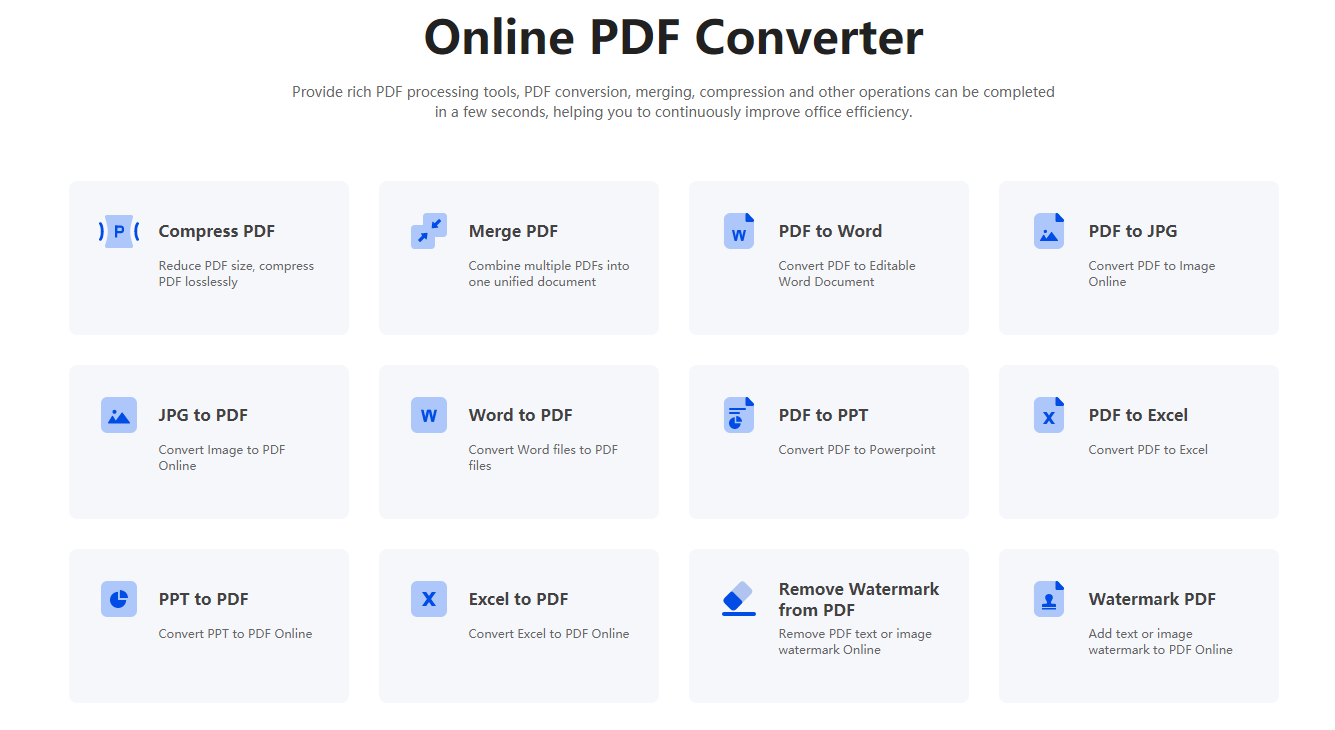 Step 2: After the interface jumps, click the [Select File] button, and in the pop-up window, select the PDF file you need to convert and [Open] to upload it, or drag and drop to upload it directly
Step 3. After the file is uploaded, select the output format (PNG/JPG/long image) according to your needs, and click the [Start Conversion] button. After a while, you can click [Download] to save the file
What is the method of converting PDF to JPG? In the above, the editor mainly introduces to you a method of quickly converting PDF files to JPG, you can learn it by reading. Of course, you can also choose to use PDFasset to convert PDF to Word, PPT, Excel, etc. in batches. Finally, if you need more available PDF tools, you can go to the official website to find other related tools.