How to convert PDF to image format? A PDF document is a format document issued by Adobe. It is a PDF document we often encounter in our daily study and work. Being able to independently complete the PDF file conversion is what we need to master in our daily work. A skill, in terms of PDF conversion, there are PDF to Word, PDF to PPT, PDF to image, etc., as well as Word to PDF, PPT to PDF, image to PDF, etc. So everyone knows how to convert PDF documents to image formats? In fact, it is very simple to convert PDF to image. Today we will learn how to convert PDF to image.
Click the navigation bar of this site to go to the home page, or find the PDFasset website through search. After entering the home page, you can see that there are many functions on the website page, click the [PDF to JPG] function.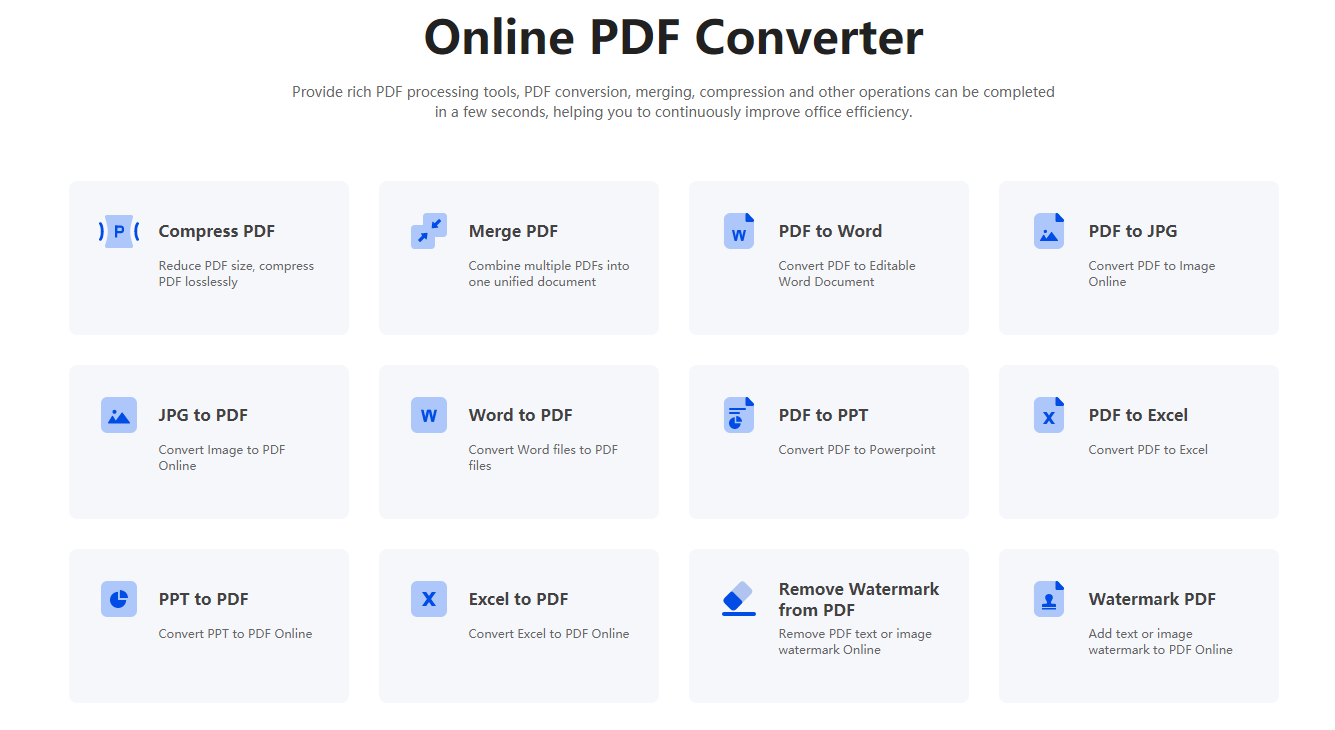 After clicking, it will jump to the function page, directly click the [Select File] button in the middle of the page, and then find the PDF document that needs to be converted on the computer, click to select and upload the file.
Wait for a few seconds to complete the file upload. After the file is uploaded successfully, select the output format, you can convert PDF to PNG, JPG, long image and other formats. After selecting, click [Start conversion], after the conversion is over Just click [Download].
How to convert PDF to image format? The above is the online conversion method of PDF to image, you can solve the PDF conversion problem without downloading any soft conversion, the website also has the commonly used PDF processing functions such as PDF merging and PDF compression.