How to convert PDF to JPG in batch? Since the PDF file format became an open standard in 2008, it is widely supported in various applications, most modern browsers or operating systems can easily open PDF, and It looks exactly the same on different devices. Therefore, many people like to convert some documents into PDF files for easy viewing and reading, but it is still troublesome to view on mobile phones. At this time, we convert the PDF format to pictures, It can also be easily viewed on the mobile phone. Today, the editor will share with you how to convert PDF format to images in batches!
Step 1: Open your common browser, search for PDFasset, and after entering the website, click the [PDF to JPG] option to enter the relevant interface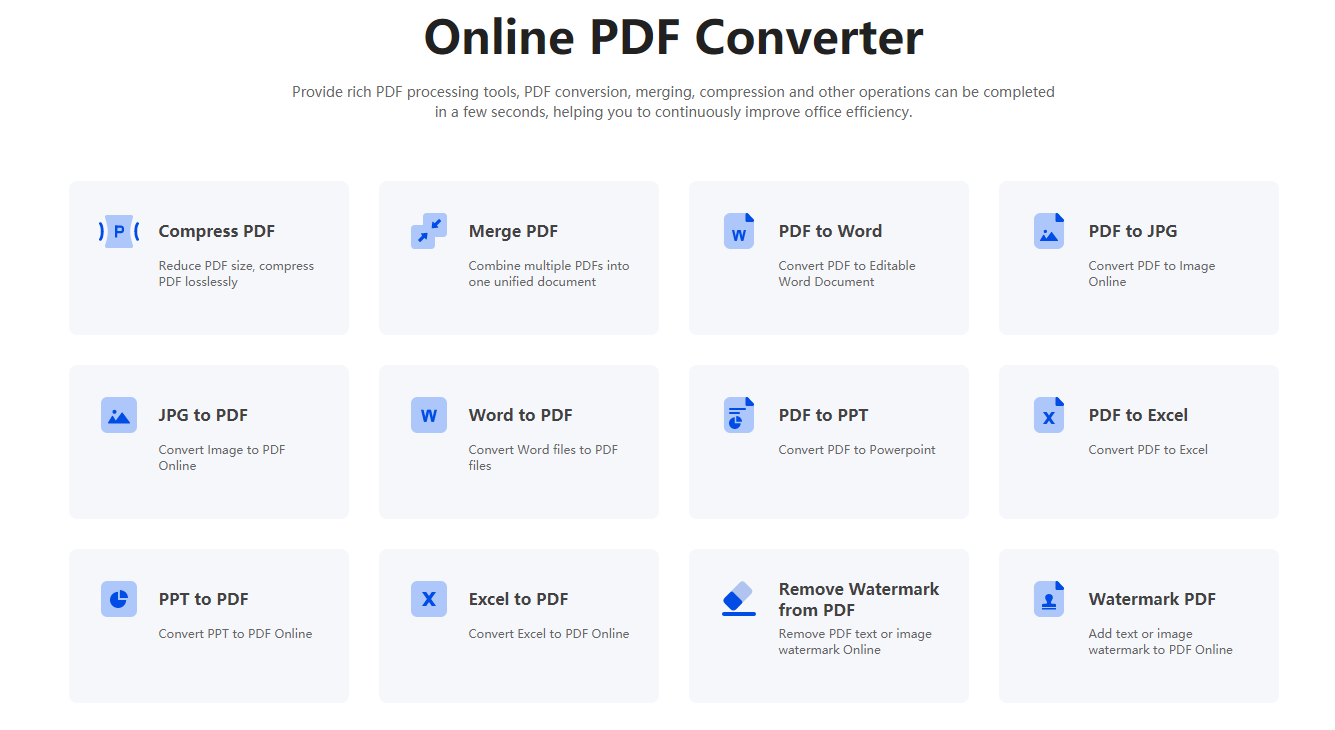 Step 2: After the interface jumps, click the [Select File] button, and in the pop-up window, select the PDF file you need to convert and [Open] to upload it, or drag and drop to upload it directly
Step 3. After the file is uploaded, select the output format according to your needs, and click the [Start Conversion] button. After a while, you can click [Download] to save the file.
How to convert PDF to JPG in batches? The above is a tutorial on using PDFasset to convert PDF files into pictures in batches. I hope it can help friends in need. Of course, if you want to convert PDF to Word, JPG to PDF and other PDF operations , you can log in to the PDFasset official website.