How to convert PDF to Excel? For financial personnel, they basically have to deal with forms every day. After the forms are prepared, in order to prevent accidental deletion and modification, we often convert Excel to PDF for transmission or storage. The PDF format does not matter what device it is in. , What software is opened, no matter how it is printed, the typesetting format will not be messy, and it is very easy to install and read PDF. But we want to analyze or edit the table. It is troublesome. At this time, we can convert the table in PDF format into Excel, Here's a little trick on how to convert online.
Open a common browser, search www.pdfasset.com, find the correct entry, and click the [PDF to Excel] function on the page after entering the home page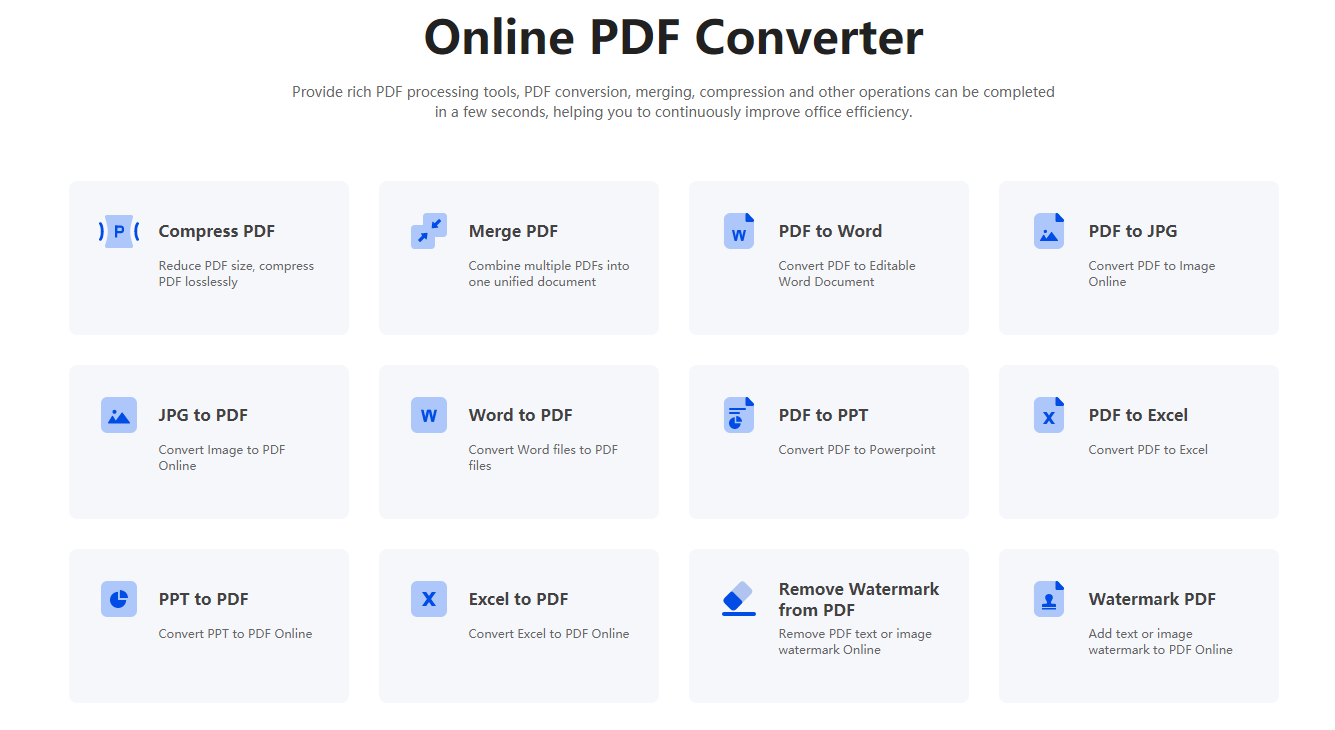 After clicking, it will jump to the page. After entering the new page, click the [Select File] button, find and select the PDF file to be converted in the pop-up window that opens, hold down the Ctrl key to select multiple, and then click [Open] to upload the file.
After the file is uploaded, we click the [Start Conversion] button, wait for a while to complete the conversion, and then click [Download] to save the converted Excel file
How to convert PDF to Excel? In fact, there are many tools and methods for Excel in PDF station, and the above mentioned is only one of them, but I think this method is very useful, so I recommend it to everyone. If you need it, you can go to the website. Experience it!