What format is pdf? Simply put, PDF is a file format, just like word and ppt, it is a way to carry file content. The difference between PDF and word, ppt and other formats is that the PDF document format is more stable in the presentation and exchange of content. The style and content of pdf files are consistent no matter how they are opened, regardless of software, hardware or operating system. Therefore, in business office, PDF is often used to transmit important and key information, such as official documents, contracts, and important data. So if you receive a data file in PDF format, and you need to edit and modify it, what should you do if you need to convert pdf to excel? Next, let's learn the steps of converting PDF to Excel with me!
Open the browser, enter www.pdfasset.com, and select the "PDF to Excel" function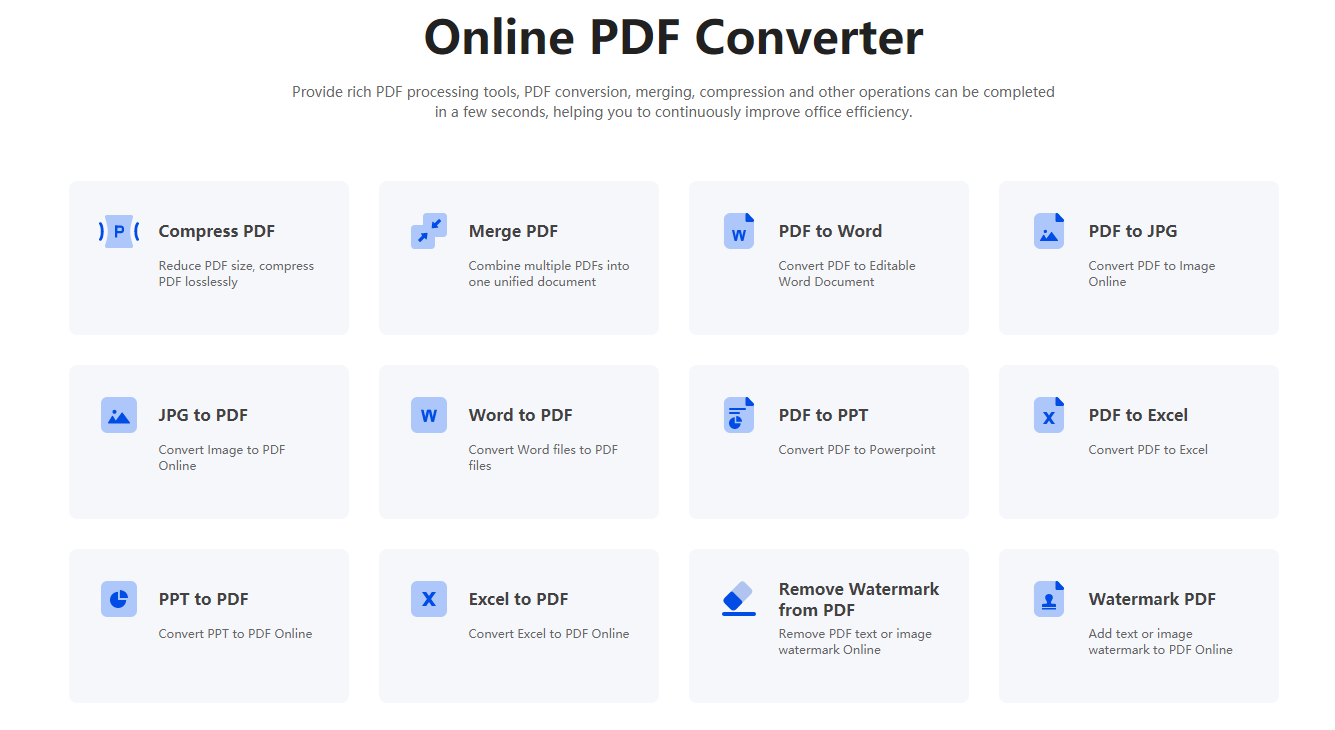 Click "Select File" to select and upload the file that needs to be converted from pdf to excel, or directly drag the file to the "Select File" area with the mouse
Click the "Start Conversion" button to start the file format conversion
How to convert pdf to excel? The above is the method of converting pdf to excel. After the conversion is completed, you can download it. PDFasset is a website that provides PDF conversion. In addition to the function of pdf to excel, it can also perform functions such as PDF to Word, PDF to PPT, and PDF merge. Welcome to PDFasset to experience.