As a financial practitioner, I often come into contact with various electronic document files such as PDF, Word, Excel, etc. However, many data report documents are in PDF format, which is inconvenient for data analysis and processing. Industry practitioners have encountered it. How did you solve it? My solution was to convert PDF to excel through PDFasset, so how did I do it? Come with me to see the specific steps of converting PDF to Excel!
Open the browser, enter www.pdfasset.com, and select the "PDF to Excel" function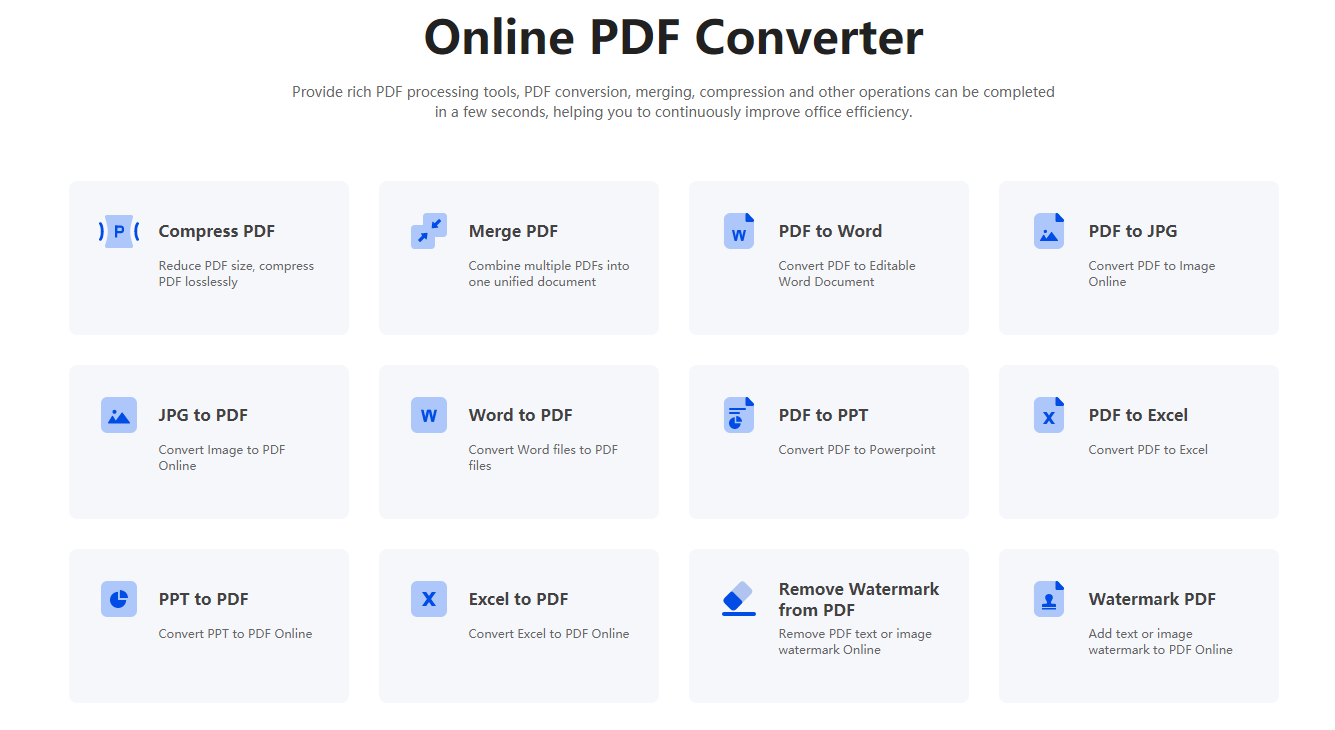 Click the "Select File" button to select the PDF file to be converted, or directly drag the file to the "Select File" area with the mouse
Click the "Start Conversion" button, wait for the PDF to be converted to Excel successfully, and then download the file.
The above is the operation method of PDF to Excel introduced to you. Have you got this efficient work skill? Learning this work skill can improve your work efficiency!