We often need to use the pdf format in our work, but different working modes need to use different modes, so the pdf format often needs to be converted into an excel form, which is beneficial to the completion of the next work. How to convert pdf to excel? This is a difficult problem we often face at work, and we need to learn how to solve it?
First open the PDFasset official website, enter the homepage of the website and click the [PDF to Excel] function on the page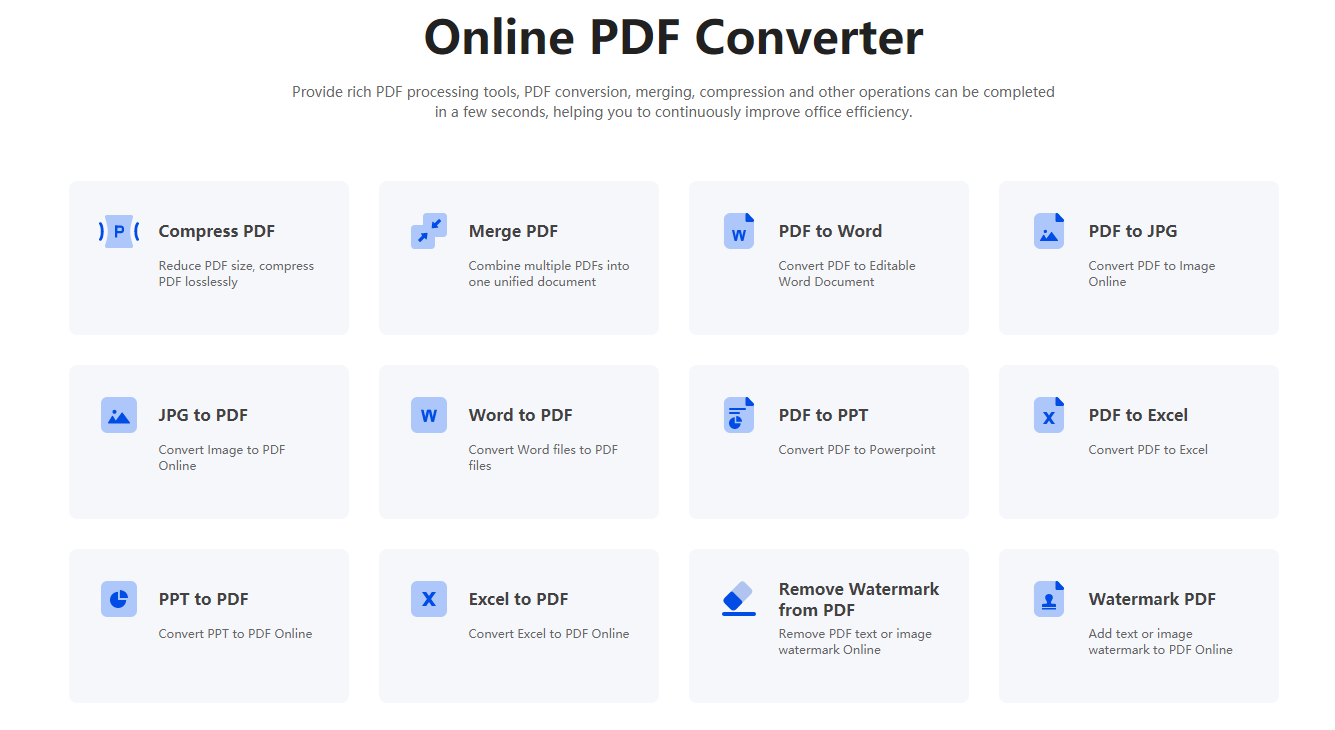 After jumping to the page, click [Select File], then select the PDF file to be converted, and upload the file to the website
When the PDF file is uploaded successfully, click [Start Conversion], and click [Download] after the conversion to save the file locally
How to convert pdf to excel? In fact, the steps are very simple. The above is an introduction to the relevant steps for converting pdf format to excel. After careful reading and understanding, we will find that when we master more knowledge points in this area, our work efficiency will be greatly improved, so friends in need can go to this website to learn.