In the workplace, you often encounter a boss or a client who sends a pdf file directly, and then tells you that you need to convert this file into excel later to facilitate statistical calculations. Will you be very troubled at this time? In order to solve everyone's troubles, now I will share with you the common method of converting pdf to excel file, hoping to help everyone.
Open a common browser, search www.pdfasset.com, click the correct link to enter the website, and then click the [PDF to Excel] function on the home page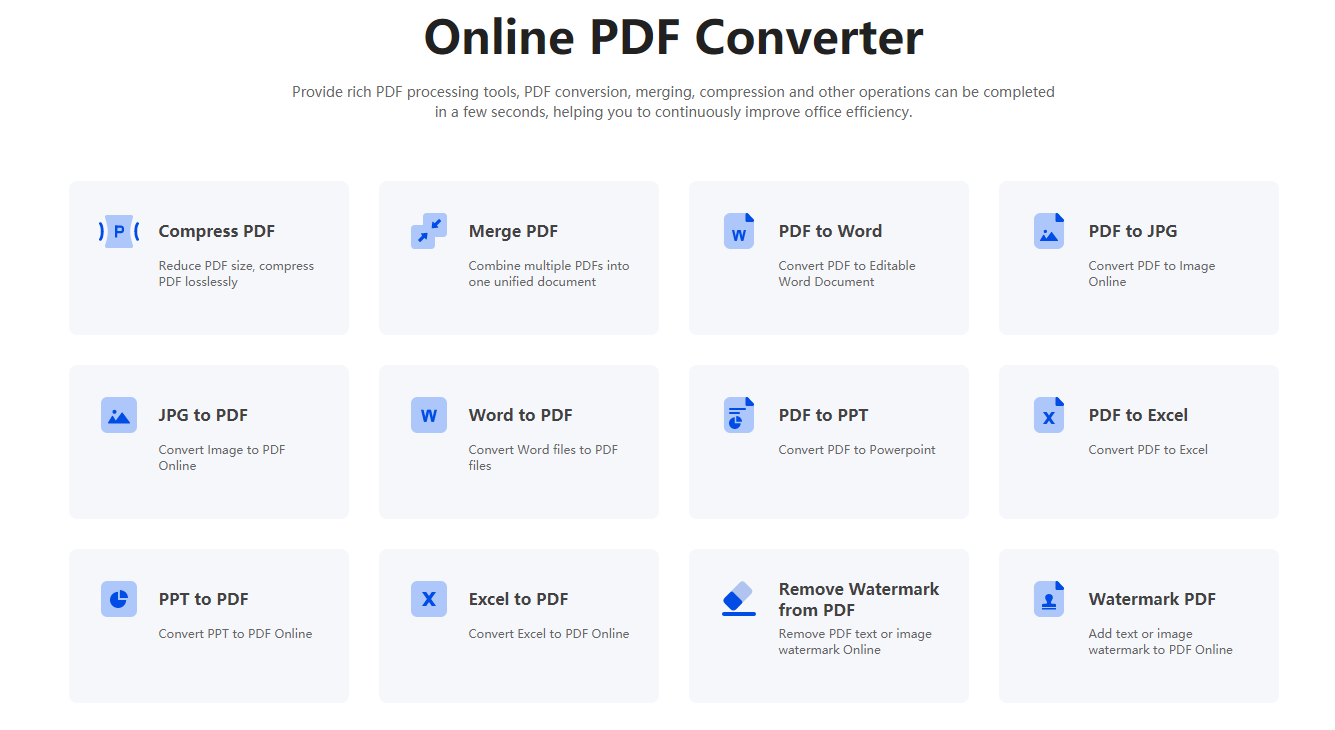 After clicking, we will enter the link of uploading files. Just click the [Select File] button to open the folder, and then find the PDF file that needs to be converted, select it and upload the document to the website
After the file is uploaded, we can see the [Start Conversion] button on the page, click it to start the conversion, wait for a while to complete the conversion, and then click [Download] to save the file
The above is the common method for converting pdf to excel file that I introduced. Have you learned it? According to my practical experience, it must be the most convenient to use a professional PDF conversion platform, which can greatly improve our work efficiency and save time.