In our daily life, study and office, it is essential to be proficient in the mutual conversion of various file formats. Among them, pdf format to excel format is one of the most frequently used ones. We need to use excel for editing. . So, how do we convert pdf format files to excel format files? To put it simply, you can easily convert by using this website. The detailed content will be brought to you by me next. I believe that after reading this article, everyone can convert it proficiently. Let's take a look!
Open a common browser, search www.pdfasset.com, click the correct link to enter the website, and then click the [PDF to Excel] function on the home page.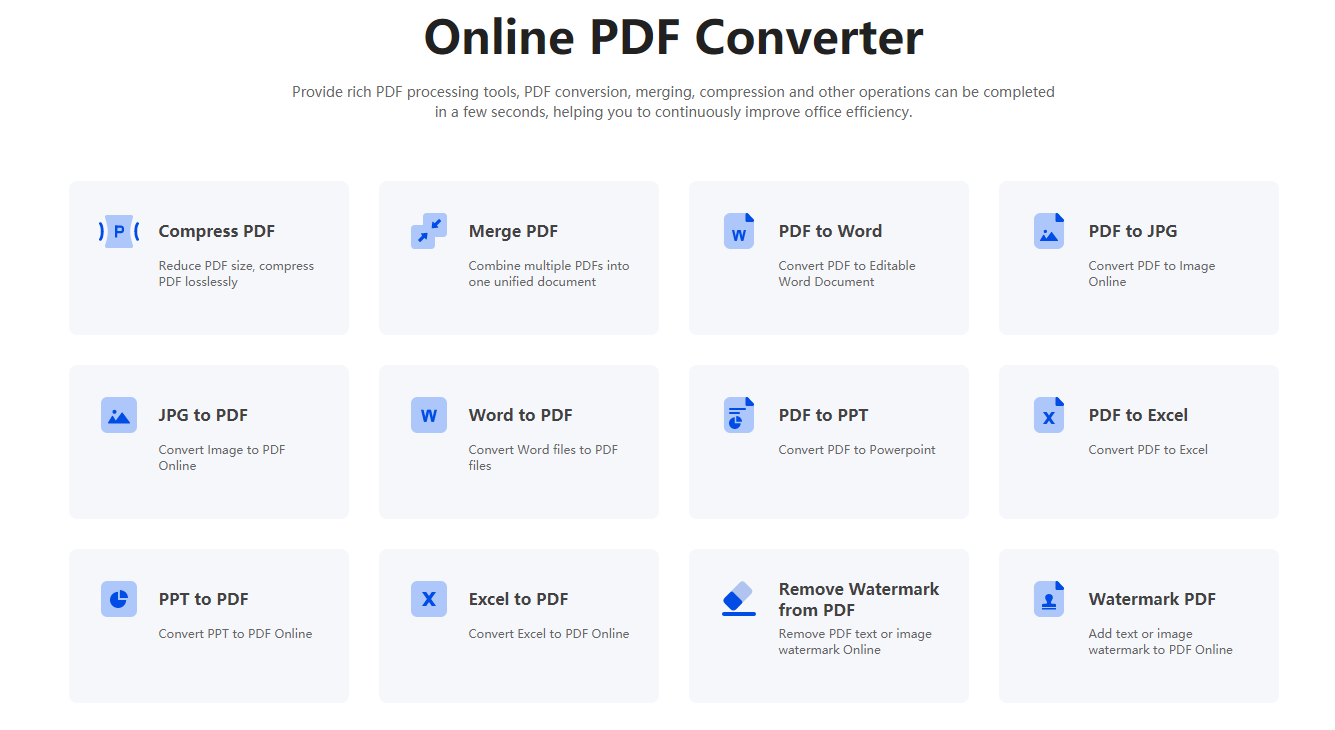 After clicking, we will enter the link of uploading files. Just click the [Select File] button to open the folder, and then find the PDF file that needs to be converted, select it and upload the document to the website.
After the file is uploaded, we can see the [Start Conversion] button on the page, click it to start the conversion, wait for a while to complete the conversion, and then click [Download] to save the file.
In general, using PDFasset can easily convert pdf format to excel format. In the above, it has been introduced in detail. Have you all learned it?