How to convert pdf to Excel? Teach you the correct way to convert! Recently, the editor learned a work skill that is often used at work, which can help us solve many work problems. This little skill is very useful for converting to Excel. Appropriate. Maybe many friends will find it strange, isn't it PDF to Excel, we know more methods. There are many ways to convert PDF to Excel, but very few are really effective. Apart from Adobe software, what other tools can be used to do it? Where is it? Today I will share with you the methods I have learned, let's take a look!
Open a common browser, search www.pdfasset.com, click the correct link to enter the website, and then click the [PDF to Excel] function on the home page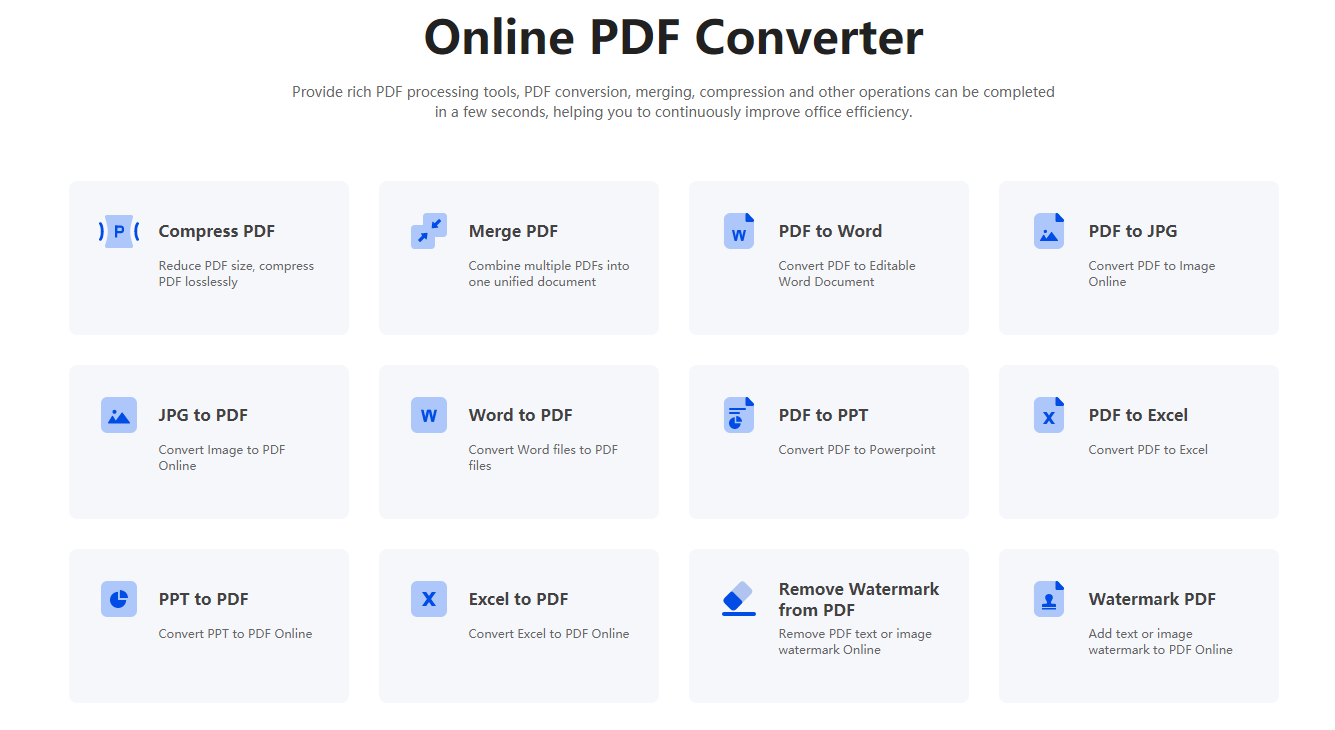 After clicking, we will enter the link of uploading files. Just click the [Select File] button to open the folder, and then find the PDF file that needs to be converted, select it and upload the document to the website
After the file is uploaded, we can see the [Start Conversion] button on the page, click it to start the conversion, wait for a while to complete the conversion, and then click [Download] to save the file
How to convert pdf to Excel? The above is a tutorial on how to convert PDF to Excel through the online PDF conversion platform. We can also use dozens of functions such as PDF to Word and PDF to picture on this platform. Friends in need Let's try it.