How to convert PDF to Excel? PDF has been widely used by professionals since Adobe released it, and everyone knows that the content of files in PDF format is not editable, so we cannot edit them like Excel and Word files. Sometimes we The content of the Excel file needs to be edited. In general, we must convert the PDF to an Excel file. So how does the pdf convert to a table? Let's take a look!
In addition to the convenient processing of various tables by Excel, Excel tables also have powerful data analysis and processing functions, including funds, dates, data statistics, data search, text functions, and more. Therefore, the benefits of Excel tables are self-evident to us. , which is why most office workers use it every day.
We can realize the format conversion between files through the online PDF conversion platform. Here, the editor strongly recommends that you use the official website of PDFasset. Why do you recommend this website? The main reason is that it can not only complete PDF conversion, but also PDF Merge, etc.
First open the PDFasset official website, enter the homepage of the website and click the [PDF to Excel] function on the page.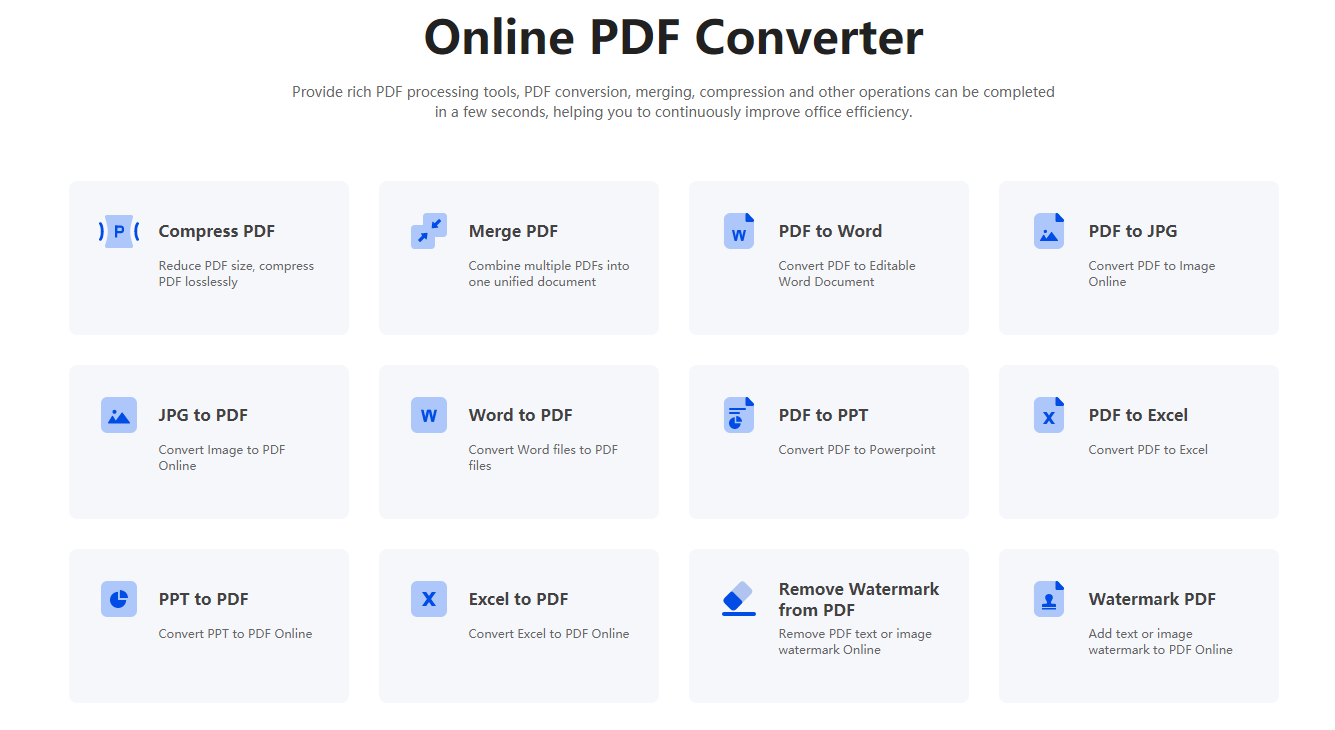 After jumping to the page, click [Select File], then select the PDF file to be converted, and upload the file to the website.
When the PDF file is uploaded successfully, click [Start Conversion], and click [Download] after the conversion to save the file locally!
How to convert PDF files to Excel? The above is the relevant content that shared with you today about how to convert PDF files to Excel. If you are interested, you can try it out. The website is very good both in terms of function and use effect.