PDF files have relatively strong reading functions, strong stability and security, and will not be deformed and garbled when opened in different systems, so we often convert files of different formats into PDF files to save. Do you know how to convert ppt to pdf format? I recommend a professional conversion platform here, everyone can go to understand and experience
How to convert ppt to pdf?
First, open the official website of PDFasset in the browser, and directly click the [PPT to PDF] function after entering the website.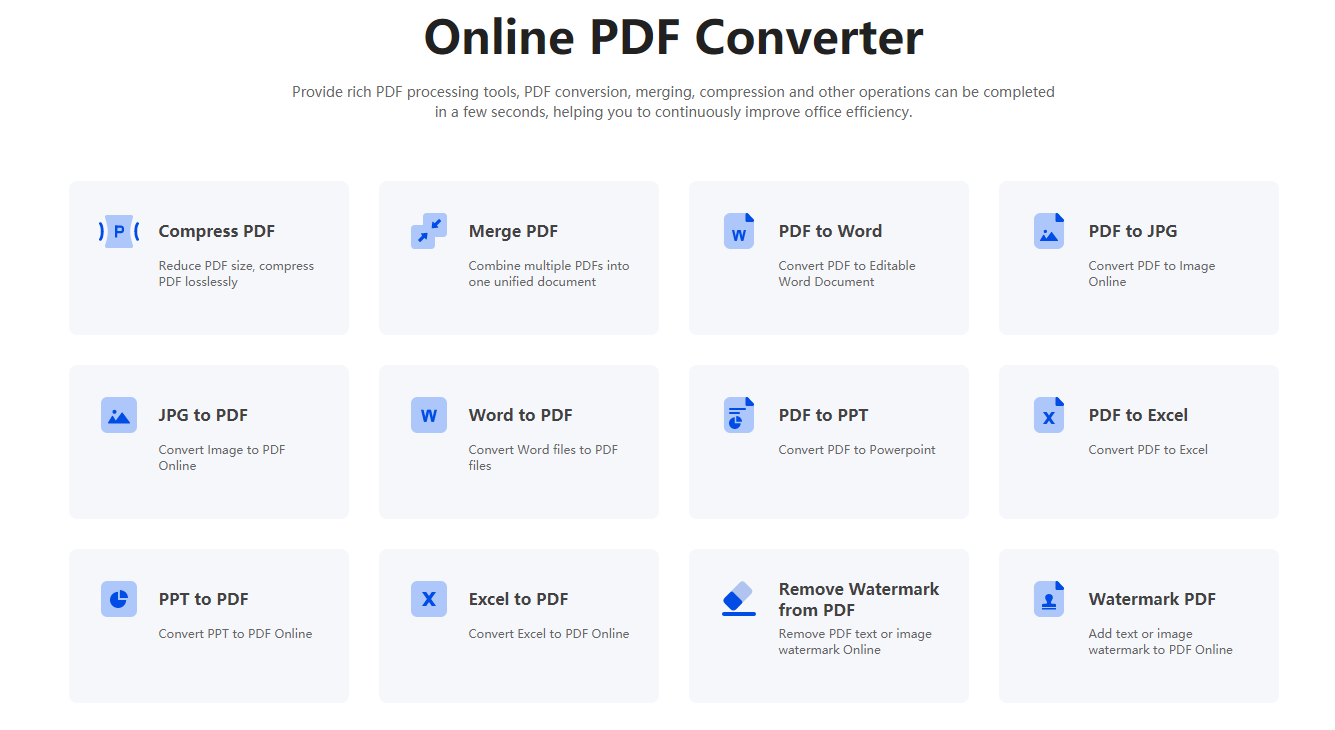 Next, you will jump to the page, click [Select File] in the new page, find the PPT document that needs to be converted in the pop-up page that appears, select it and click [Open] to complete the upload.
When the PPT file is uploaded, click [Start Conversion] on the page, and click [Download] after the conversion is complete.
The above is how to convert ppt to pdf brought by me. I hope it can help you. The PDFasset platform is a professional PDF conversion platform. It can basically meet any demand for PDF services. It has powerful functions, is very convenient and practical, and can greatly improve everyone's work efficiency and quality.