We usually use PPT when we show some content or teach. This kind of software has many advantages, but sometimes there is some important information in PPT software. In order to prevent this information from being tampered with artificially, we need to put It is converted to pdf format, which cannot be modified at will, but many friends do not know the conversion method, this requires the use of conversion software or tools to operate, let's talk about computer PPT to PDF conversion In what way?
First of all, we need to open the website, you can directly search www.pdfasset.com, after entering the website, click click [PPT to PDF] in the expanded function.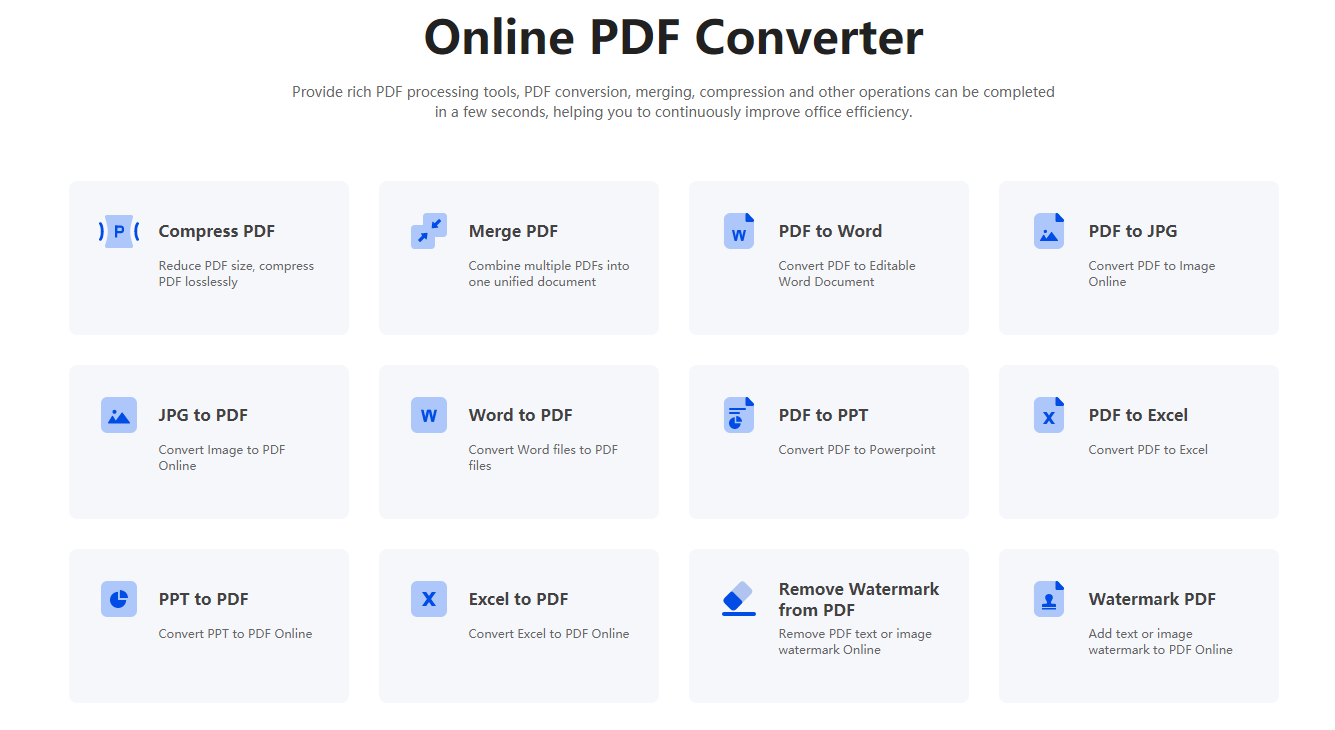 Jump to the page, then click the [Select File] button on the page, hold down the Ctrl key to select the PPT files to be converted in batches, and then click [Open] to upload.
After the document is uploaded successfully, click [Start Conversion], and then you can batch convert PPT to PDF. After the conversion is completed, click [Download] to save the converted PDF file locally.
What method is used to convert PPT to pdf on computer? The above has introduced to you the related issues about converting PPT to pdf from a computer. There are still many ways to convert PPT to pdf from a computer. The method introduced above is the best method in my opinion.