PDF is an office software that we often use in our work, so we have to learn how to use and operate such office software as PDF, which is conducive to our work and greatly improves our work efficiency. Friends who often use pdf must know that pdf often needs to be converted into excel mode, so how to convert pdf to excel now? What is the background of pdf design? I believe that most people don't know enough about these knowledge points, so let's get to know them together. You can also go directly to the PDFasset website to complete the relevant operations directly. After a few tries, you can get started flexibly.
Open a common browser, search www.pdfasset.com, click the correct link to enter the website, and then click the [PDF to Excel] function on the home page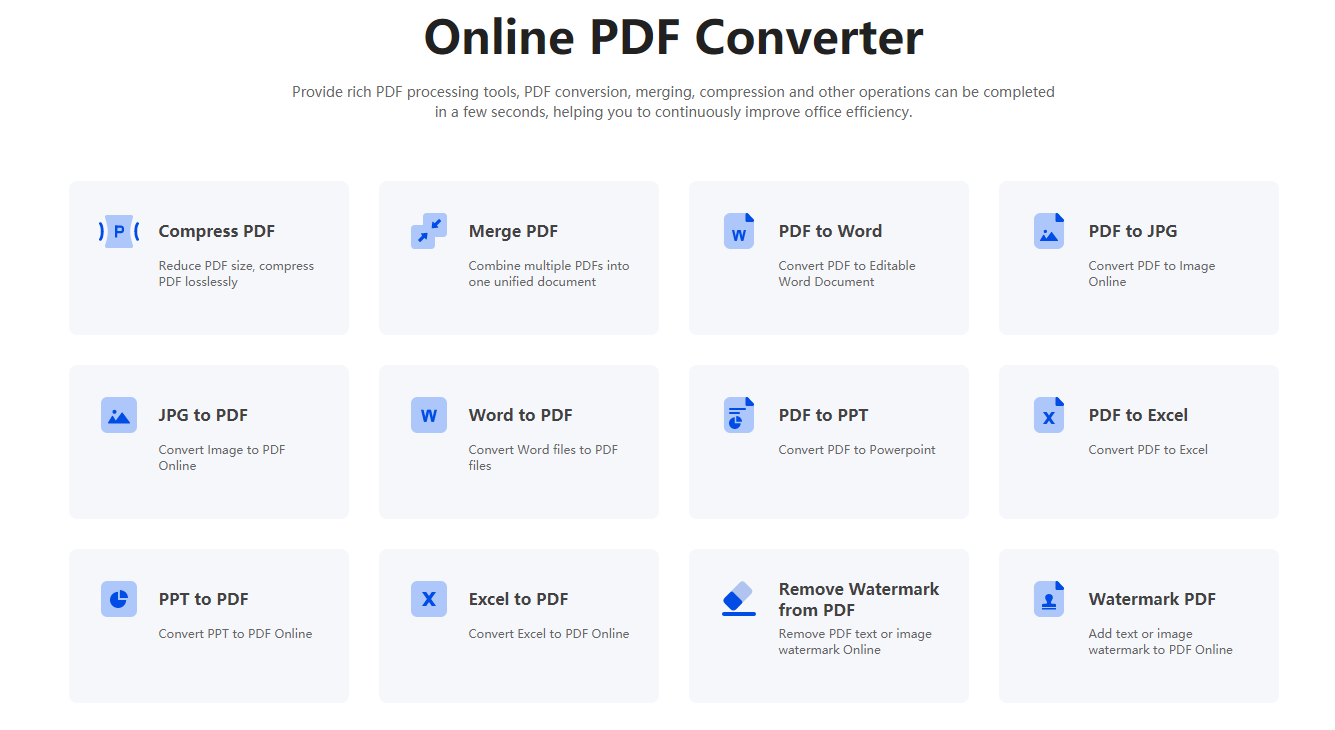 After clicking, we will enter the link of uploading files. Just click the [Select File] button to open the folder, and then find the PDF file that needs to be converted, select it and upload the document to the website
After the file is uploaded, we can see the [Start Conversion] button on the page, click it to start the conversion, wait for a while to complete the conversion, and then click [Download] to save the file
How to convert pdf to excel? In our work, we often need to convert pdf to excel, so it is very necessary to master this skill. There are many ways to convert pdf to excel. What we need to learn is the quick way to complete it, which can improve to a certain extent. Our work efficiency, so as to improve our work ability, is a very important thing, you can also learn more related office skills in private.