How to convert PDF to jpg? Because we often need to convert the received documents, such as converting PDF to Word to facilitate our editing, and when we transfer files externally, we need to convert other formats to PDF. However, the screen of mobile phones is generally very small. If you want to view PDF files on mobile phones, the reading experience is very poor, so you will convert PDF to JPG, and you can easily zoom in and out on mobile phones.
How to convert PDF to JPG?
Open the official website of PDFasset: www.pdfasset.com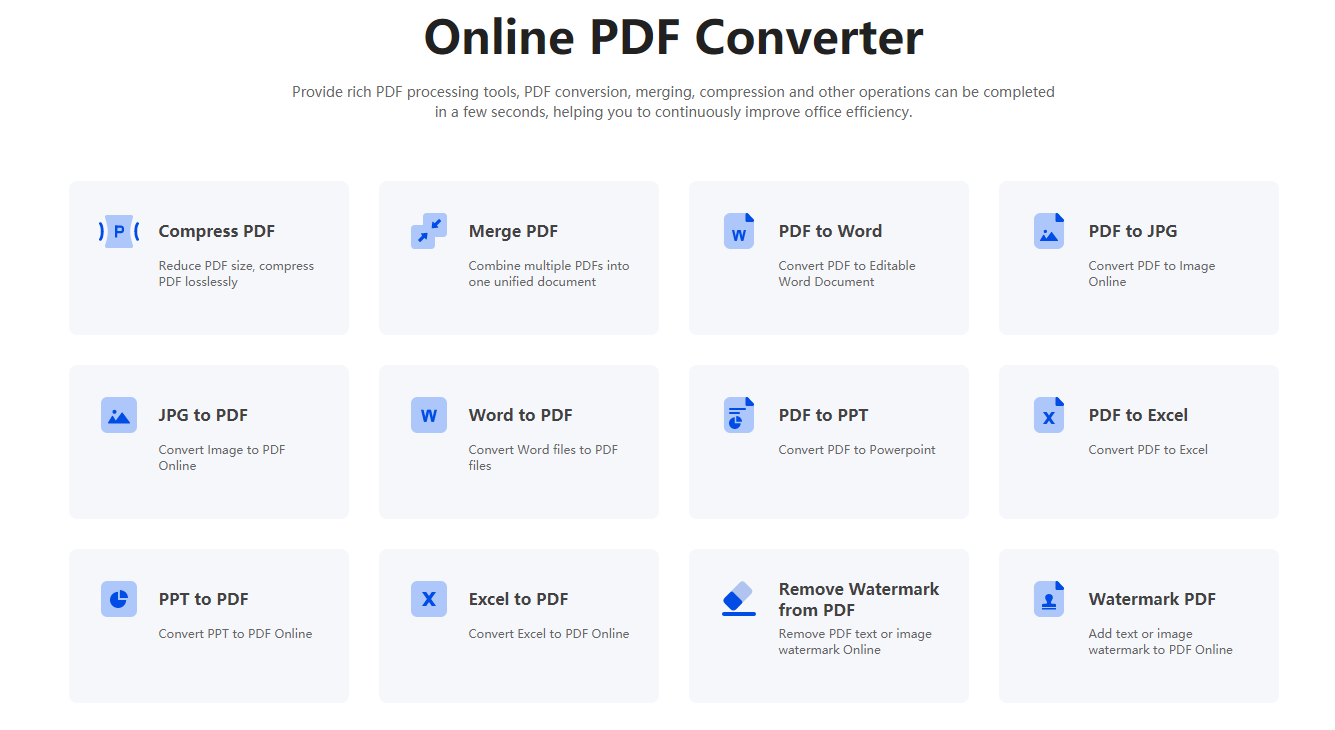 Find the "PDF to JPG" function and choose to upload the PDF document that needs to be converted
Select the format of the PDF to image, click "Start Now", and you can download it after completion.
This is a quick and easy way to convert PDF to JPG. After learning, I feel that I have acquired a skill for extra points in the workplace. How to convert PDF files to jpg? The above is the operation steps to convert PDF files to JPG in PDFasset.