In the process of office and work, we all use office software, Word documents, exel forms, and PPT. Editing documents and tables with these software is the most basic, but when we want to add watermarks to our documents or the documents downloaded from the Internet have watermarks that need to be removed, these office softwares do not have this function. At this time, I will think of using PDFasset. Let's take a look at how to use PDFasset to convert Word to PDF.
Open the browser and enter www.pdfasset.com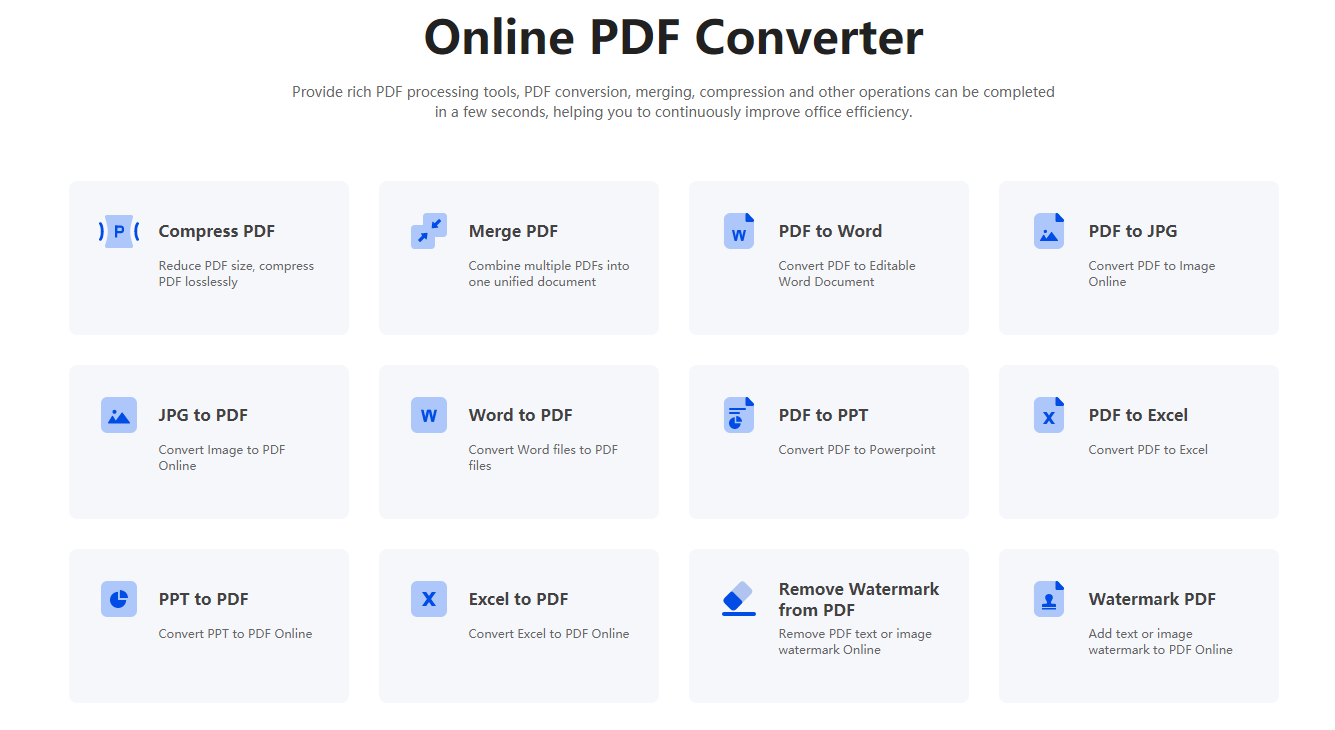 After entering the website, click the "Word to PDF" function to enter the conversion window
Upload the Word document to be converted to the conversion window, and click "Start Conversion"
Wait for a few seconds, you can complete the operation of Word to PDF
The above is the relevant introduction about Word to PDF. The use of PDFasset is very powerful. Friends who need it, go to the website to experience it.