I believe that working friends are no strangers to word and pdf documents. These two documents are in different types of formats. Word focuses on writing text, and pdf is more suitable for reading and encrypting files. Convert word format to pdf format, but few people will operate it, because word to pdf needs to download special conversion software, but there are various conversion software on the Internet, among which there may be software that carries viruses, if you download this kind of software Software and computers may be invaded by viruses at any time, resulting in loss of files, so today I recommend an online Word-to-PDF platform for everyone, let's take a look with me.
Open the browser and enter www.pdfasset.com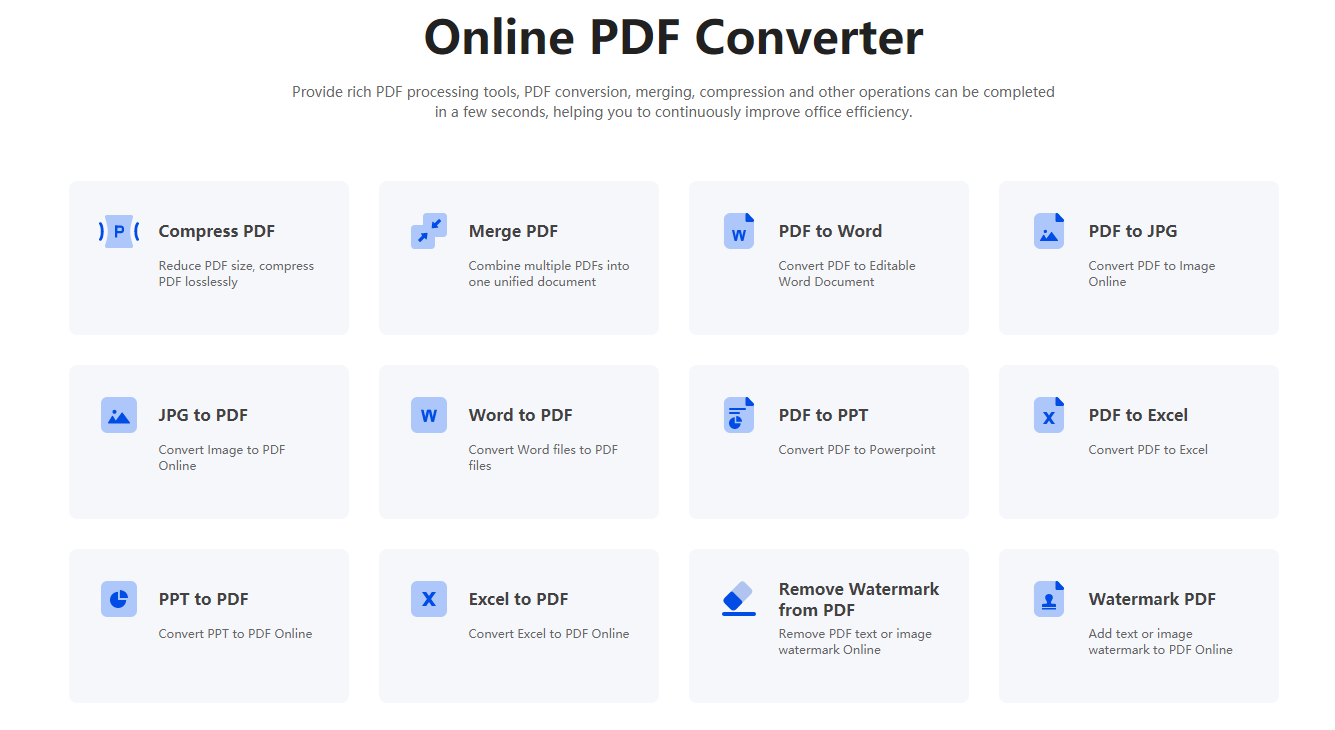 After entering the website, click the "Word to PDF" function to enter the conversion window
Upload the Word document to be converted to the conversion window, and click "Start Conversion"
Wait for a few seconds, you can complete the operation of Word to PDF
Which software to download from word to pdf has always been a difficult problem for many people. The two software cannot be converted at will, but files often need to be converted in work. In order to convert them smoothly, it is recommended that you use PDFasset.