Documents in PDF format are generally widely used in our life or work. Why are files in this format so popular? Since the PDF file will not be formatted or incomplete no matter which system it is opened in, you don't have to worry about the content of the file being modified by others. Sometimes we also need to convert pdf files into pictures, which is more conducive to our viewing. So how to convert pdf file to JPG format? Let me introduce to you a very good platform - PDFasset, let's take a look!
Step 1: Open your common browser, search the official website of PDFasset, and after entering the website, click the [PDF to JPG] option to enter the relevant interface.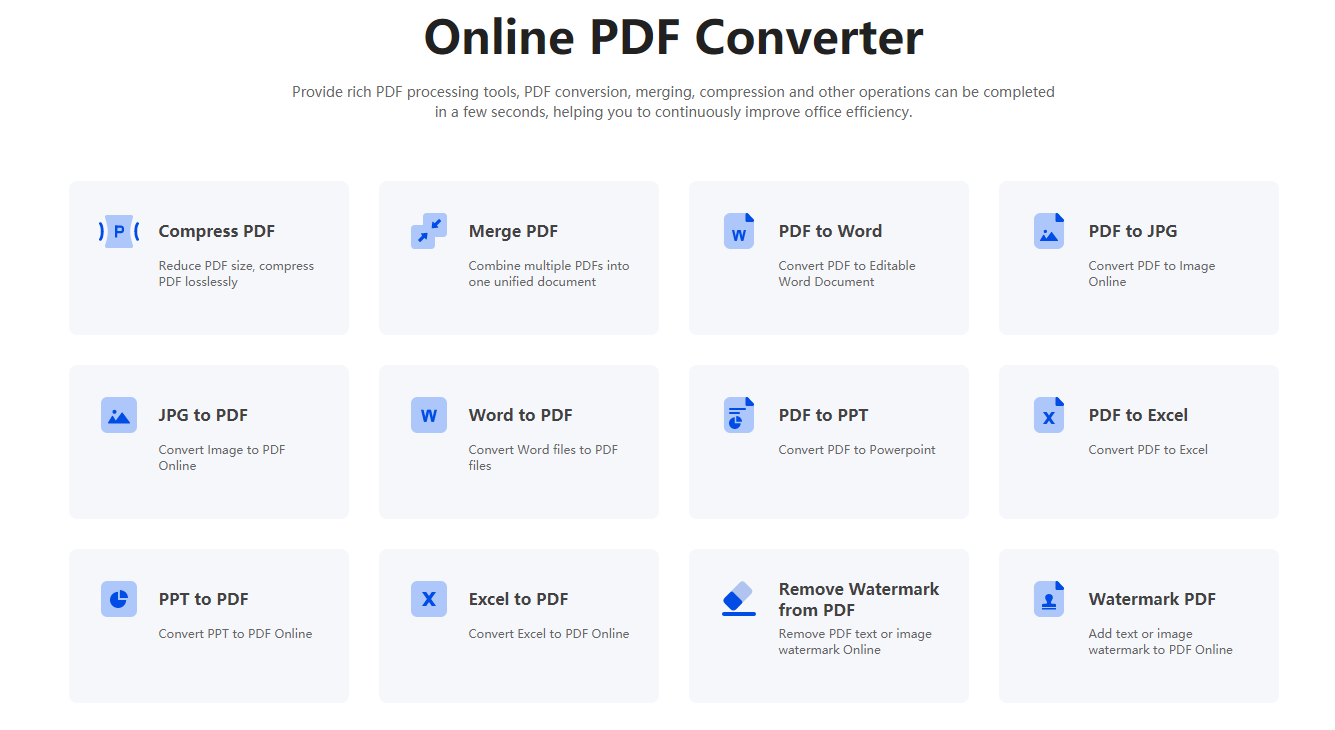 Step 2: After the interface jumps, click the [Select File] button, and in the pop-up window, select the PDF file you want to convert and [Open] to upload it, or drag and drop to upload it directly.
Step 3: After the file is uploaded, select the output format (PNG/JPG/long image) according to your needs, and click the [Start Conversion] button. After a while, you can click [Download] to save the file.
The above is the relevant content of how to convert pdf files into pictures that I introduced to you today. I believe you will gain something after reading it! I recommend everyone to use PDFasset, because PDF to JPG can be easily done on this website.