PDF to JPG operation website: www.pdfasset.com, this is an online PDF conversion platform, which supports PDF to Word, image, Excel, PPT and other document formats for mutual conversion, and the conversion effect is also excellent, everyone Let's take a look at the specific steps with me.
First open the PDFasset website with a browser, the address is as described above, after entering the website, find the "PDF to JPG" function icon, click the icon to enter the document processing page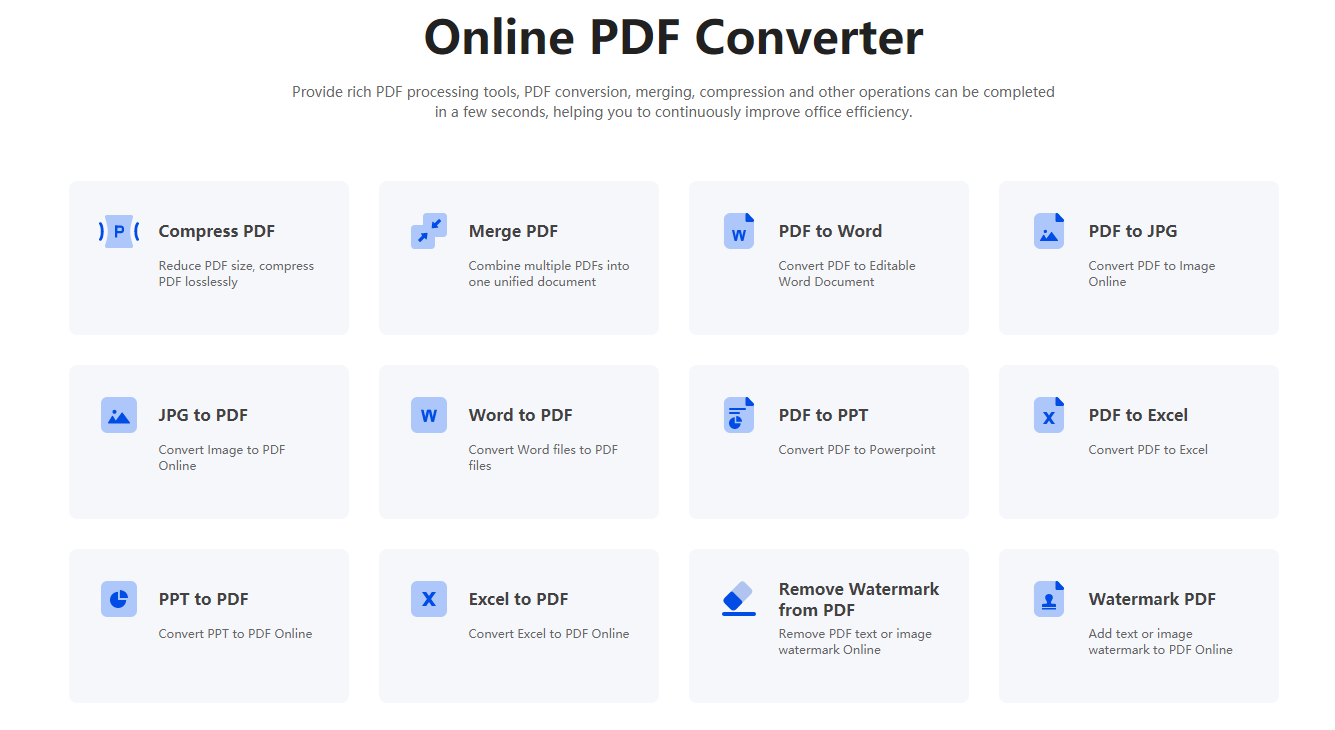 Upload the PDF document to be converted, and click the "Start Conversion" button to complete the PDF to JPG conversion operation~
The above are the steps of converting PDF to JPG. Such a simple operation method, hurry up and save it for emergencies. You can explore more PDF editing and processing functions by yourself!