How to convert PDF documents into PPT format? It's time to write the year-end summary again. As a part-time worker, I start to have a headache. Usually, we choose to use PPT to display the year-end summary, so it is common to find templates and materials on the Internet. Lah. However, many PPTs on the Internet are converted into PDF format, and they cannot be edited directly after downloading. If you want to use it normally, you need to use a professional PDF editor, or convert PDF to PPT format? So how should you convert it? Let's take a look See how I convert it online.
Everyone search the official website of PDFasset in the browser, after entering, find the [PDF to PPT] function on the home page, and click to jump to the page.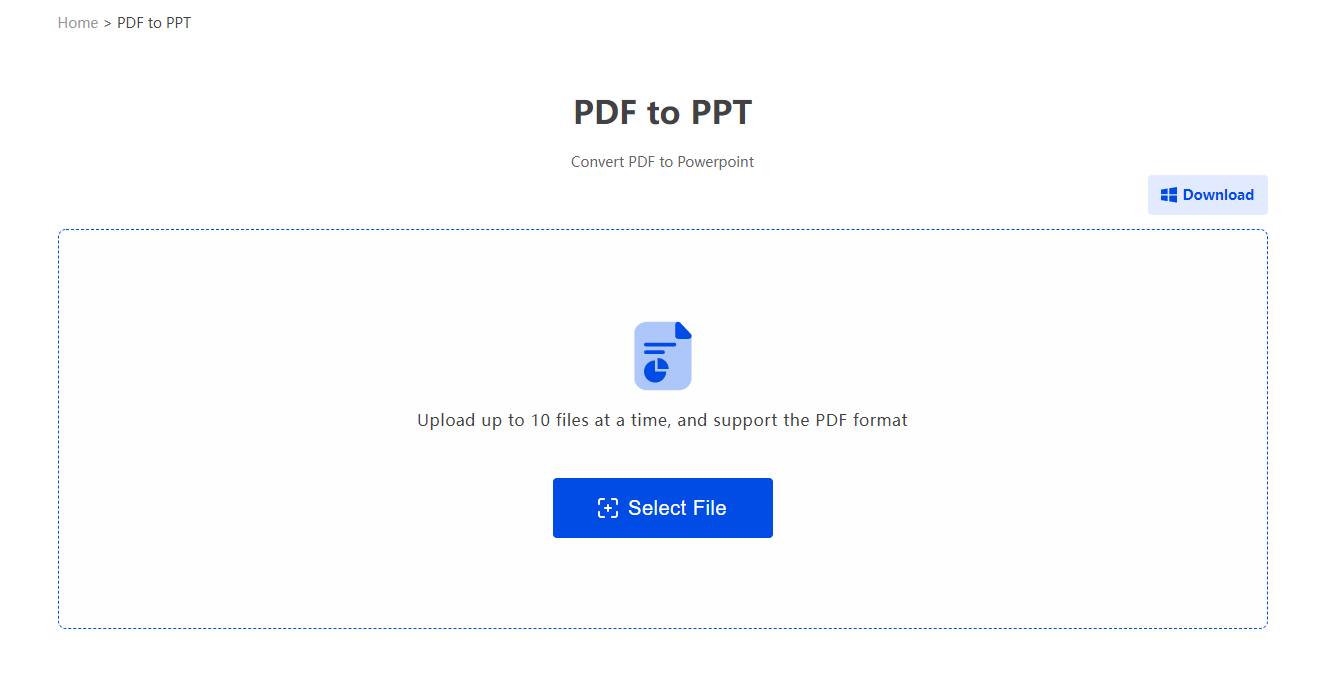 Enter the page for uploading documents, click [Select File] in the middle of the page, and import the PDF documents that need to be converted.
Click [Start Conversion], wait for the conversion to complete and download the file.
How to convert PDF documents to PPT format? The above is the method and steps to convert PDF documents to PPT format online. Batch conversion is also supported. Have you all learned it?