How to convert PDF documents to PPT? Since PDF files can well retain the original format of the file and are easy to transmit, it is used by more and more people. Because PDF documents are more convenient to read, many friends also make PPT after making PPT. It will be converted into PDF format. But PDF format editing is more troublesome. When we want to modify, we need to convert PDF to PPT format, so how should we convert it? Can PDF files be converted to PPT online? Today I will tell you a simple conversion method.
Open the browser and enter www.pdfasset.com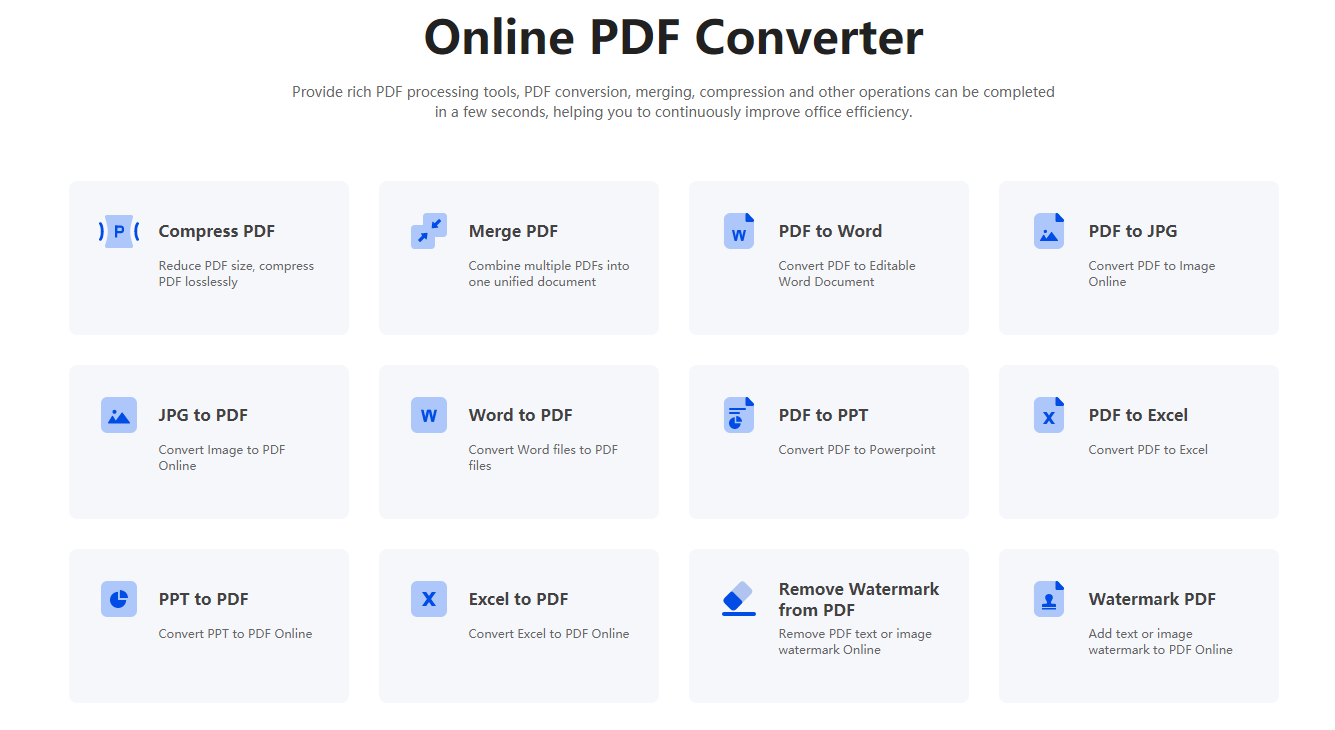 After entering the website, click the "pdf to ppt" function to enter the conversion window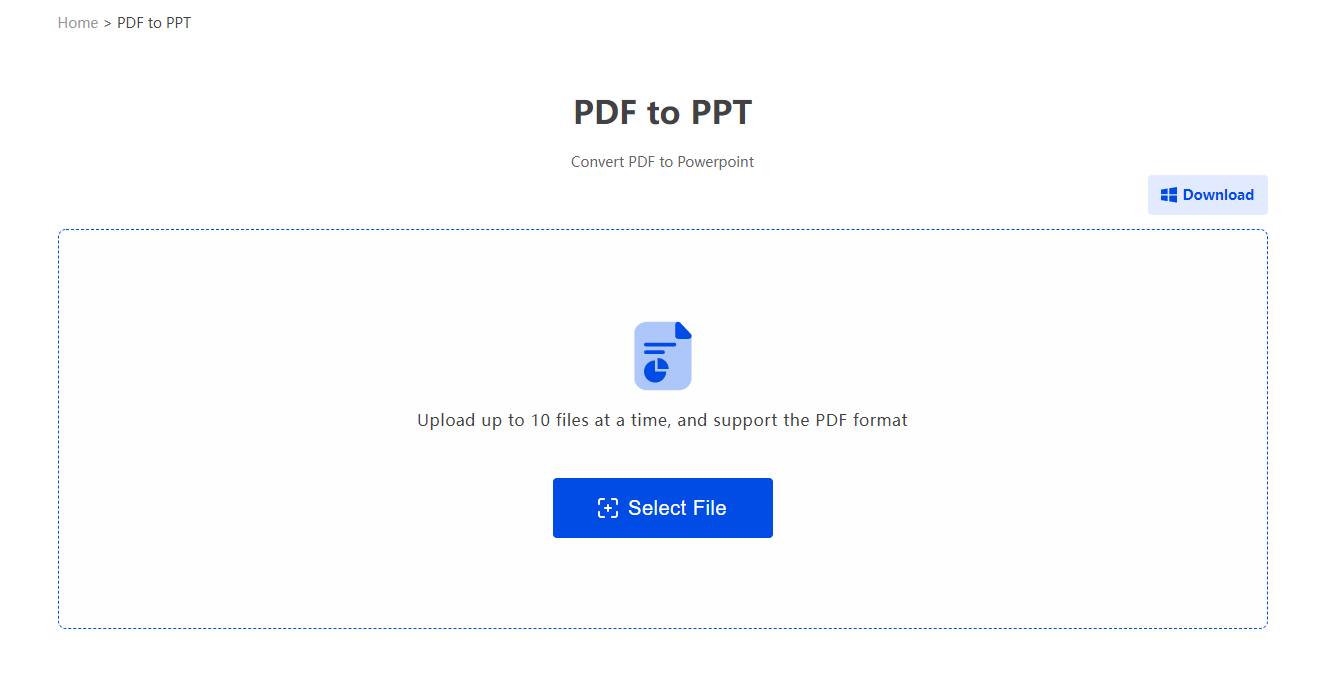 Enter the page for uploading documents, click [Select File] in the middle of the page, and import the PDF documents that need to be converted.
Click [Start Conversion], wait for the conversion to complete and download the file.
How to convert PDF documents to PPT? The above is the operation method of converting PDF documents to PPT format through the official website of PDFasset. For more online PDF conversion tutorials, please continue to pay attention to the official website of PDFasset.