Many people will receive pdf software at work. pdf is a portable document format. After converting word into pdf format, the file cannot be edited and modified at will, which can effectively protect the file. Although the pdf software can better display the source The effect of the file, it is not easy to convert word to pdf, and often need the help of other software. There are many software that can be converted on the Internet, but if you do not choose carefully, it may be downloaded to a virus-containing conversion. The software not only fails to protect the file, but also damages the file. Which software to convert word to pdf is easy to use?
Open the browser and enter www.pdfasset.com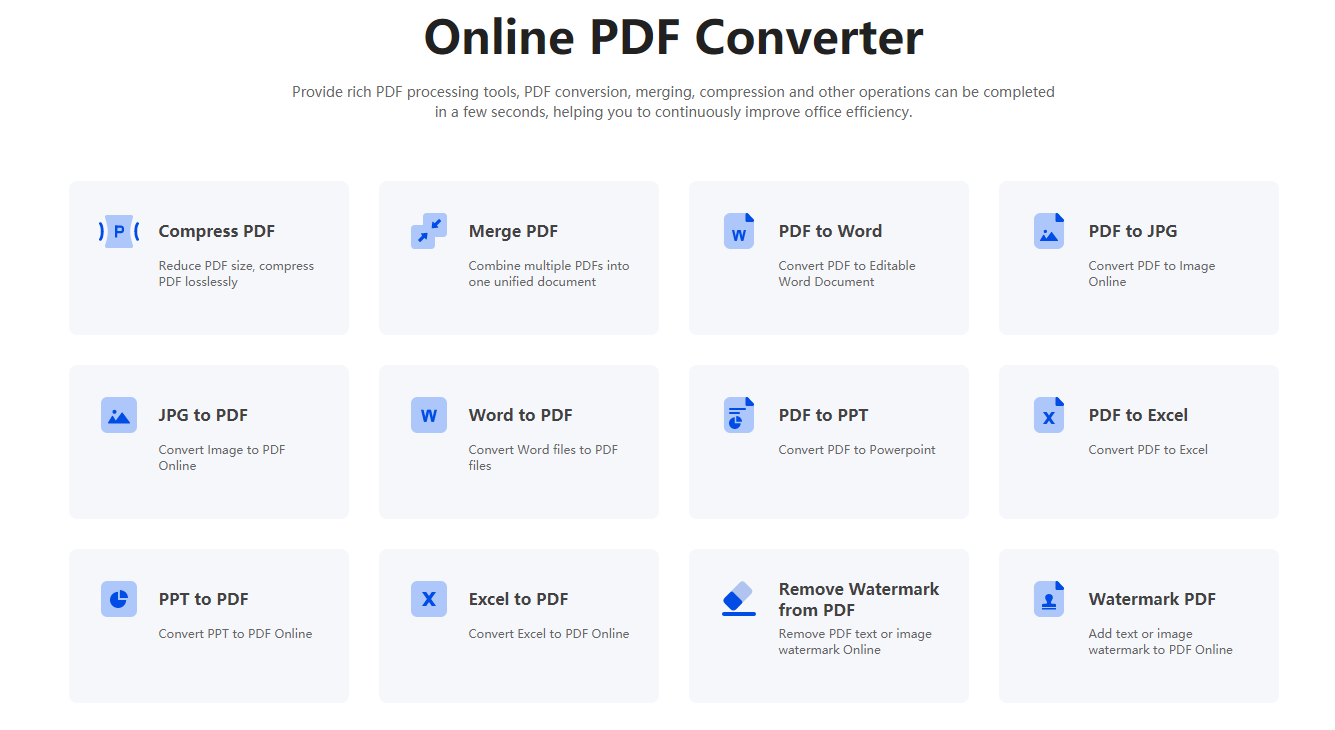 After entering the website, click the "Word to PDF" function to enter the conversion window
Upload the Word document to be converted to the conversion
window, and click "Start Conversion"
Wait for a few seconds, you can complete the operation of Word to PDF
There is an answer to which software to convert word to pdf is easy to use. Many companies will convert confidential documents to pdf format, which can effectively protect documents. If this happens at work, it cannot be converted in time, resulting in company documents Leakage is a serious matter, and downloading converted files is a good option, preferably on a secure platform like PDFasset.