How to merge PDF files? Which PDF merging software is easy to use? In our daily work, study and life, we all need to integrate various materials. For example, when writing a paper, we may read more than a dozen or even dozens of reference papers on the same topic. When you finish reading an article and a level, you will also make repeated notes on some of the same information points. Overall, it will reduce the efficiency of writing your paper. At this time, if you combine multiple PDFs of the same type, it is easy to save And read it. So how to merge PDF files? Below I will share the method of merging PDF files with you.
Open the browser, search and find www.pdfasset.com, enter the homepage of the website and click the [PDF Merge] function on the page to enter the function page.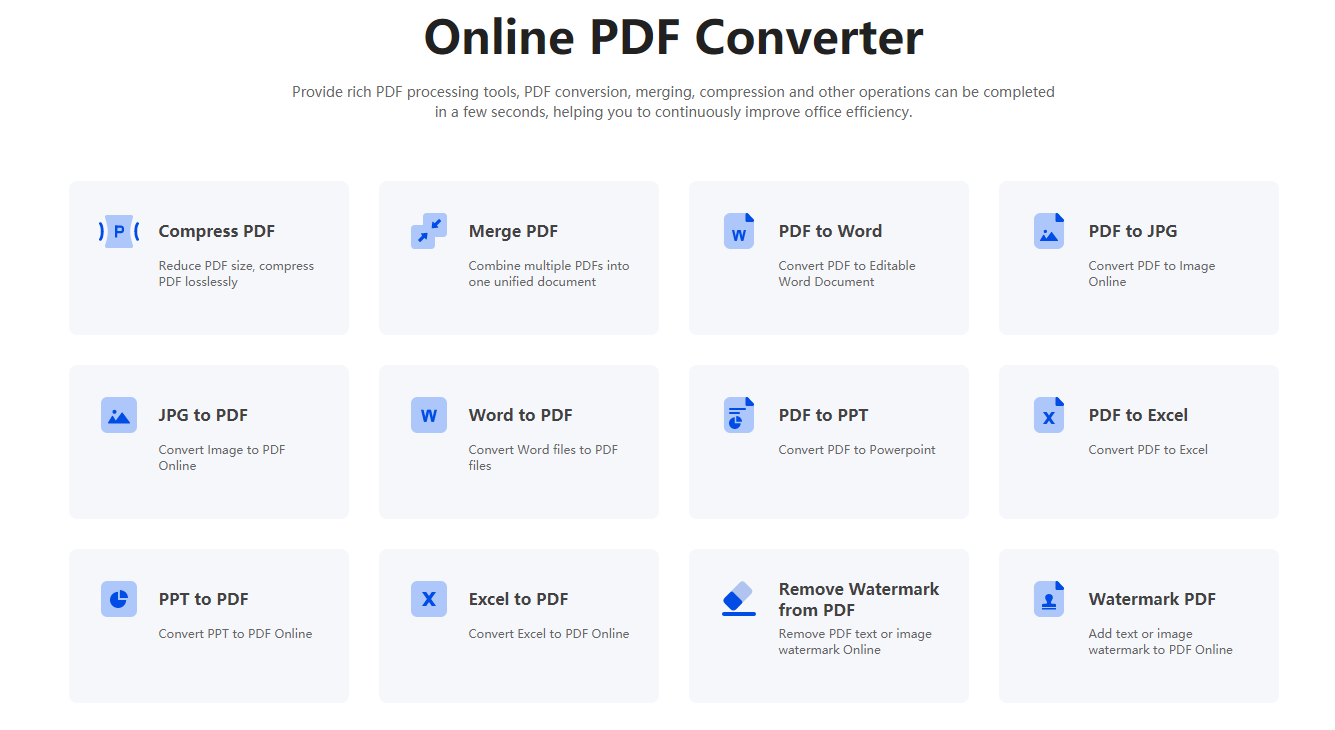 Upload the file after jumping the page, click the Select File button, find the PDF file to be merged in the computer folder, hold down the ctrl key to select multiple files, and click [Open] to upload after selecting.
When the file is uploaded to the web page, set the output file name, then click the [Start Merge] button on the page, wait for the merge to complete, click [Download], and save the merged PDF document to the local.
How to merge PDF files? Which PDF merging software is easy to use? The above is a tutorial on how to merge PDF files with the help of the PDFasset online conversion platform. If you need to use more PDF conversion functions, welcome to the website.