How to merge multiple PDFs online in batches? The PDF file format developed by Adobe can encapsulate text, fonts, formats, colors, and graphics images independent of device and resolution in one file. The file can also contain hypertext Electronic information such as links, sounds and moving images, supports special files, and has high integration and security reliability. Because of this, PDF files are more difficult to edit than other formats. Maybe many people know how to merge multiple Words 、Excel and PPT files, but if you encounter files in PDF format and you need to merge multiple PDF files, you will not be able to start. In fact, it is also very simple to merge multiple PDF files. Today, this method, Three steps to complete, no need to install software!
Step 1. Open your browser and search for www.pdfasset.com. After entering the homepage of the website, click [PDF Merge].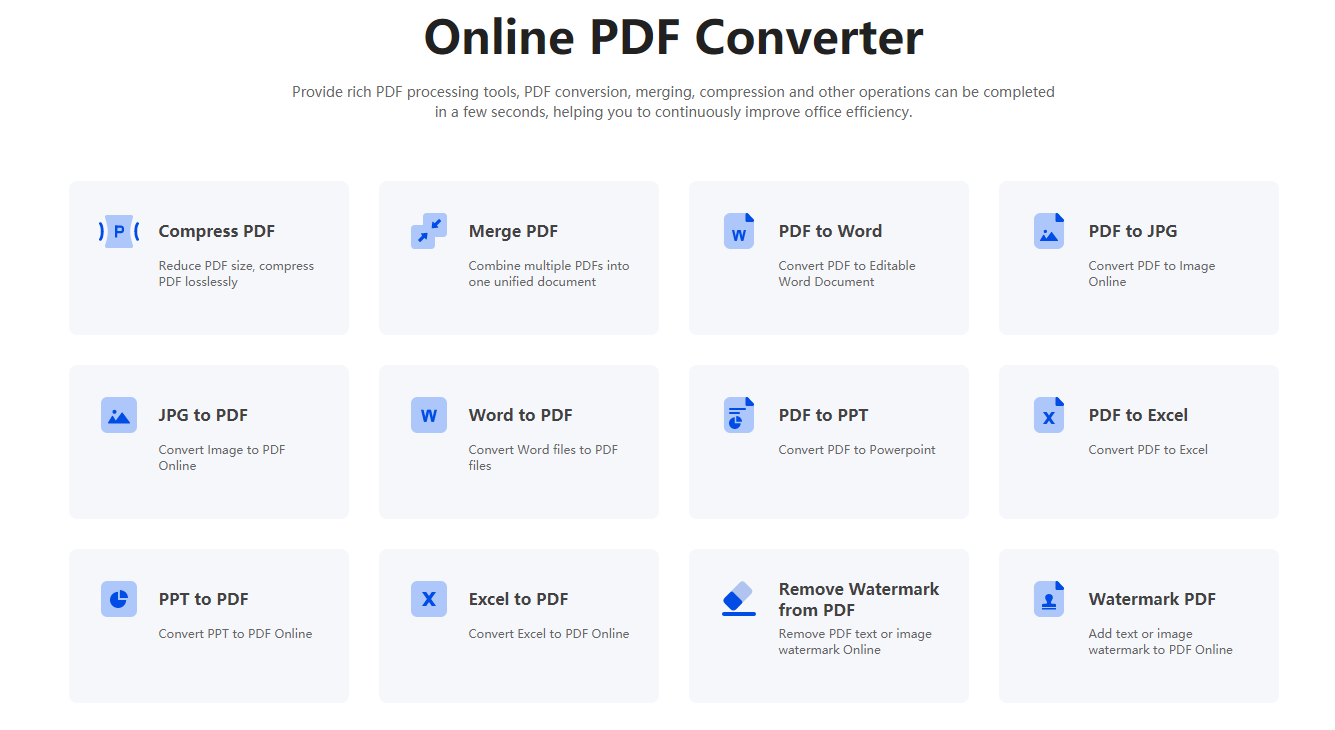 Step 2: After waiting for the page to jump, click the [Select File] button, and in the pop-up window, select and open the PDF file you need to merge, and you can hold down the Ctrl key for batch operations.
Step 3. After the file is uploaded, enter the file name and click [Start merging]. After a few seconds, click [Download] to get the merged file.
How to merge multiple PDFs online in batches?After reading the above steps, it is better to act if you are excited, and quickly open the official website of PDFasset to operate it.