How to merge multiple PDFs into one? It is a common job for many company employees to do project merging. In this case, the documents must be reorganized. For example, we need to merge multiple PDF format contract documents into one One so that we can view the overall content. The PDF file format can encapsulate text, fonts, formatting, colors, and graphic images that are independent of device and resolution in a single file. The file can also contain hypertext links, audio and dynamic images and other electronic information, support specialty files, high integration and safety and reliability. However, PDF files are notoriously difficult to operate. Today I share a practical website to teach you to combine multiple PDFs into one online. document.
Step 1. Open your browser and search for www.pdfasset.com. After entering the homepage of the website, click [PDF Merge].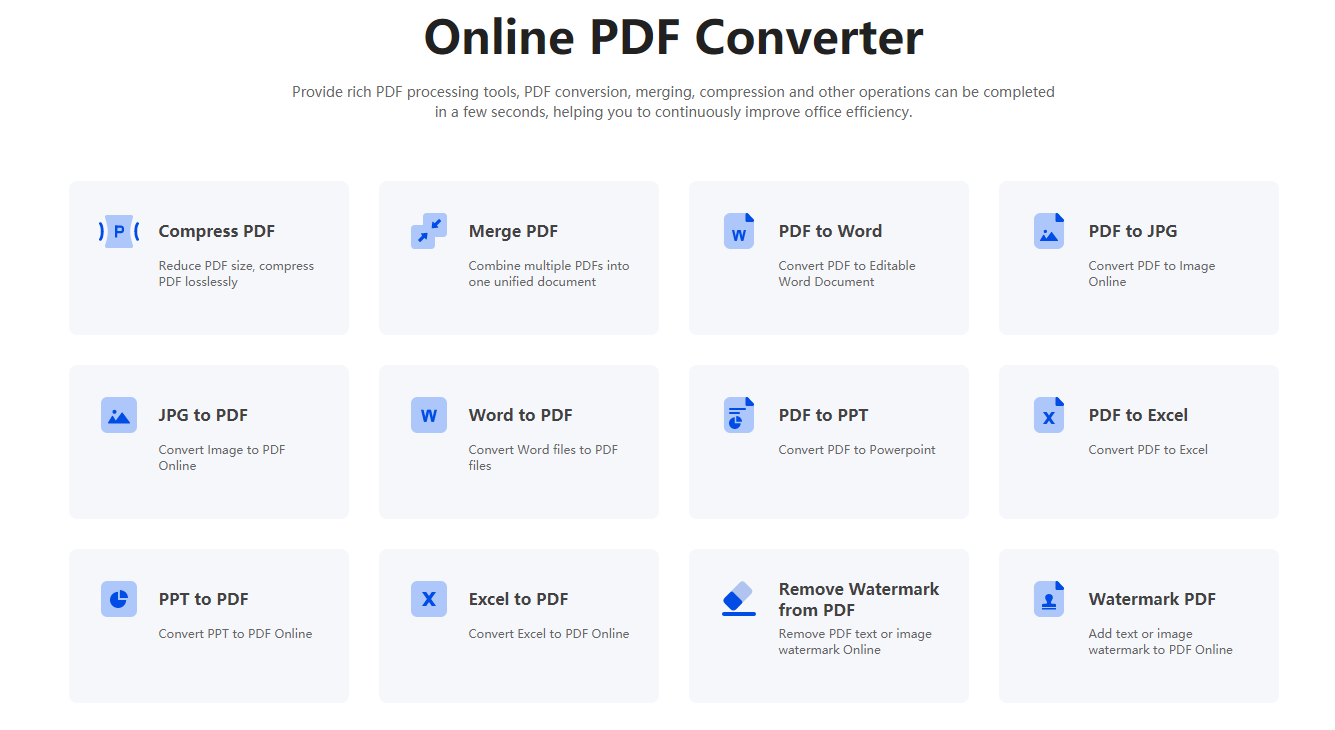 Step 2: After waiting for the page to jump, click the [Select File] button, and in the pop-up window, select and open the PDF file you need to merge, and you can hold down the Ctrl key for batch operations.
Step 3. After the file is uploaded, enter the file name and click [Start merging]. After a few seconds, click [Download] to get the merged file.
How to combine multiple PDFs into one? The above are the specific steps I took to combine multiple PDFs into one file online through PDFasset. Have you all learned it?