In our daily study and office life, when dealing with data, tables, etc., the EXCEL document format is definitely the document format with the highest usage rate and coverage. Even if you don't have EXCEL software on your computer, you can import and export excel format through other document software. It is very convenient, efficient and fast for the processing of various announcements, forms, and data content. Although the pdf format is also very powerful, it cannot avoid the need to convert the pdf format to the excel format. So today, I will introduce to you a convenient way to convert PDF to Excel.
Open a common browser, search www.pdfasset.com, click the correct link to enter the website, and then click the [PDF to Excel] function on the home page.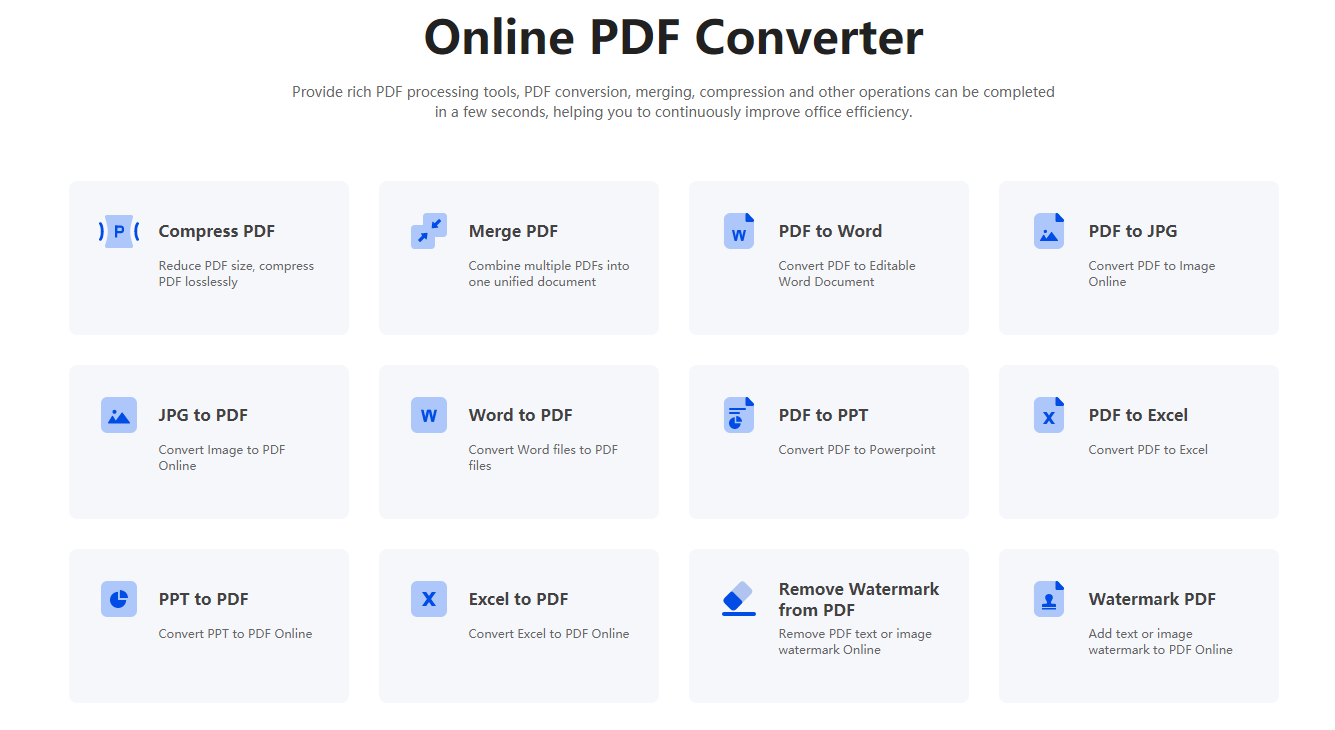 After clicking, we will enter the link of uploading files. Just click the [Select File] button to open the folder, and then find the PDF file that needs to be converted, select it and upload the document to the website.
After the file is uploaded, we can see the [Start Conversion] button on the page, click it to start the conversion, wait for a while to complete the conversion, and then click [Download] to save the file.
This article introduces how to convert PDF to Excel. In our work and study life, we often encounter the need to convert PDF to Excel, then you can easily complete this conversion operation after learning the above methods. Collect it now!