With the development of information technology, people have a certain understanding of some network technology means, and they also have a considerable application of many network office technologies, and online pdf to excel is also one of the very convenient and fast means for office operations. , then is there a good way to convert PDF to Excel? Of course there is, let's take a look at it next.
Open a common browser, search www.pdfasset.com, click the correct link to enter the website, and then click the [PDF to Excel] function on the home page.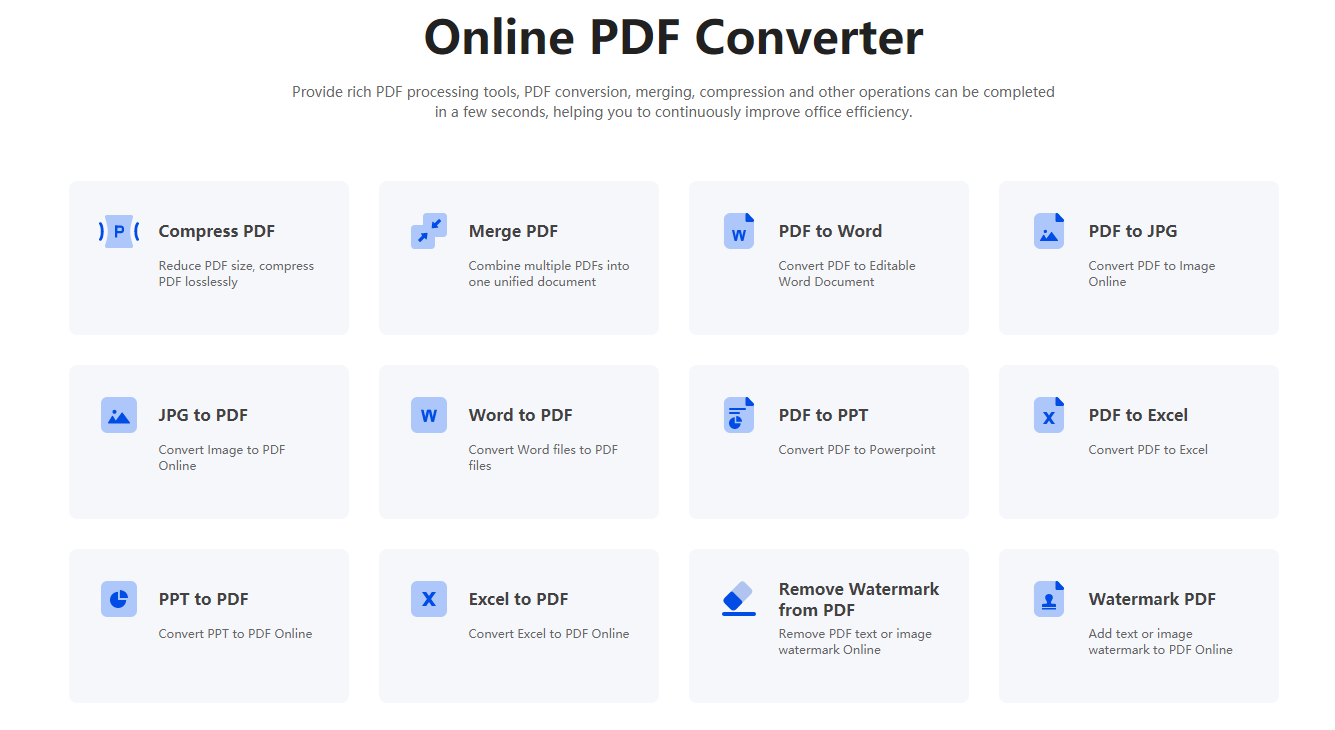 After clicking, we will enter the link of uploading files. Just click the [Select File] button to open the folder, and then find the PDF file that needs to be converted, select it and upload the document to the website.
After the file is uploaded, we can see the [Start Conversion] button on the page, click it to start the conversion, wait for a while to complete the conversion, and then click [Download] to save the file.
The above are some detailed introductions about pdf to excel online. I hope you will learn the simple pdf to excel online method through this article, which will help you in your work, so that it will be more convenient and efficient to improve work efficiency.