I believe everyone has a deep understanding of the many benefits of pdf, which is why pdf can become one of the most frequently used documents. However, the pdf document format is still not omnipotent, and sometimes it needs to be converted into other document formats. Taking a table document as an example, how do you usually convert a pdf document into an excel document? In fact, the method generally chooses to convert online or download a PDF converter for conversion. No matter what method you use, let me introduce the methods and steps of online pdf to excel conversion for you today.
Online pdf to excel method and steps
Since it is an online conversion, it is equally applicable to both the computer and the mobile phone.
Choose an online pdf conversion webpage, here I recommend PDFasset, which can convert PDF to Word, PPT, Excel, and image formats, and can also perform PDF merging.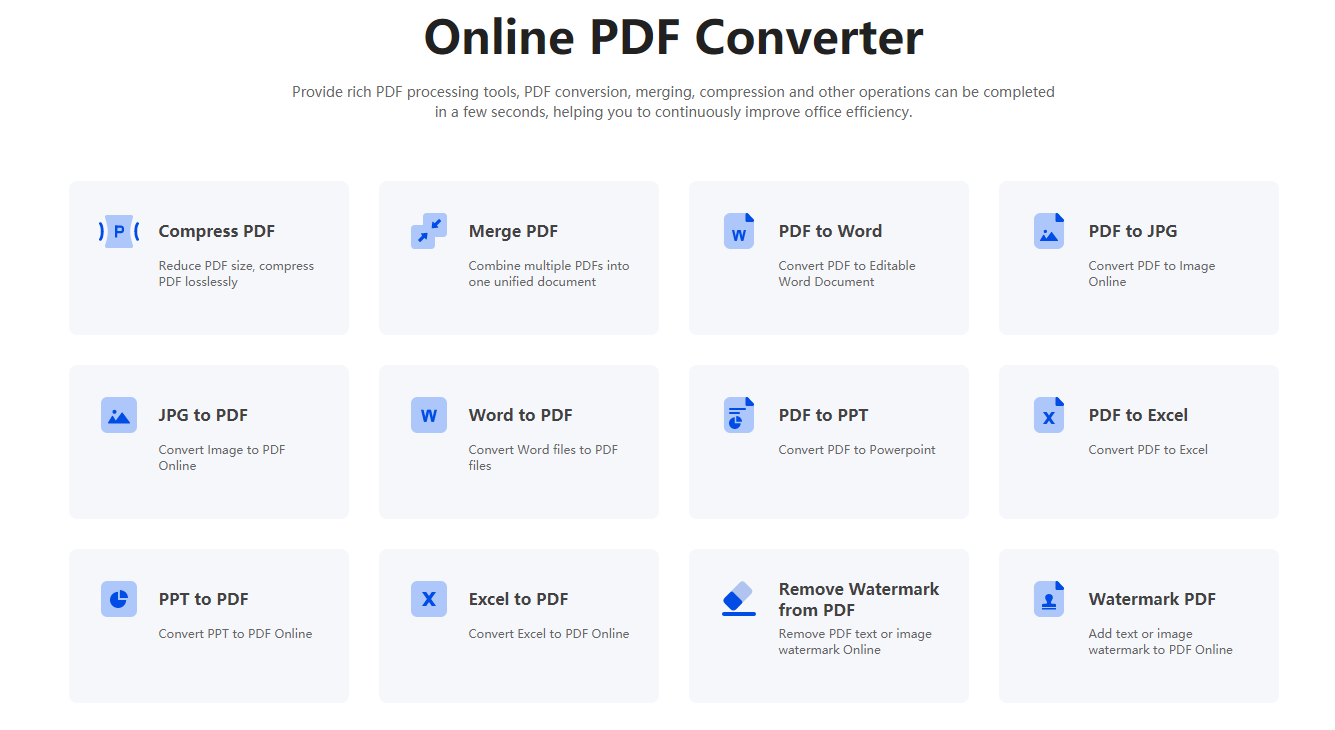 After entering the page, click PDF to Excel, select the PDF file to be converted, and click Convert. After a while, the conversion is complete.
Click Download, an Excel format file will be obtained.
The above is what I introduced to you about online pdf to excel conversion. Although the usage rate of pdf files is very high, it is very common to need to convert them. If you need to convert pdf document formats frequently in your work and study, put PDFasset in your collection!