In everyone's usual work, pdf is a very easy-to-use and common document format, which has unparalleled advantages in helping to transmit various document information. However, as a professional tool for tables, excel also has strong professionalism and pertinence, and the frequency of use is also very high. Both document formats are unavoidable common tools. When it is used specifically, it will inevitably involve the conversion and use of the two. How to convert pdf to excel? How to convert excel to PDF? Today, let me introduce to you how to convert pdf and excel to each other.
Open a common browser, search www.pdfasset.com, click the correct link to enter the website, and then click the [PDF to Excel] function on the home page.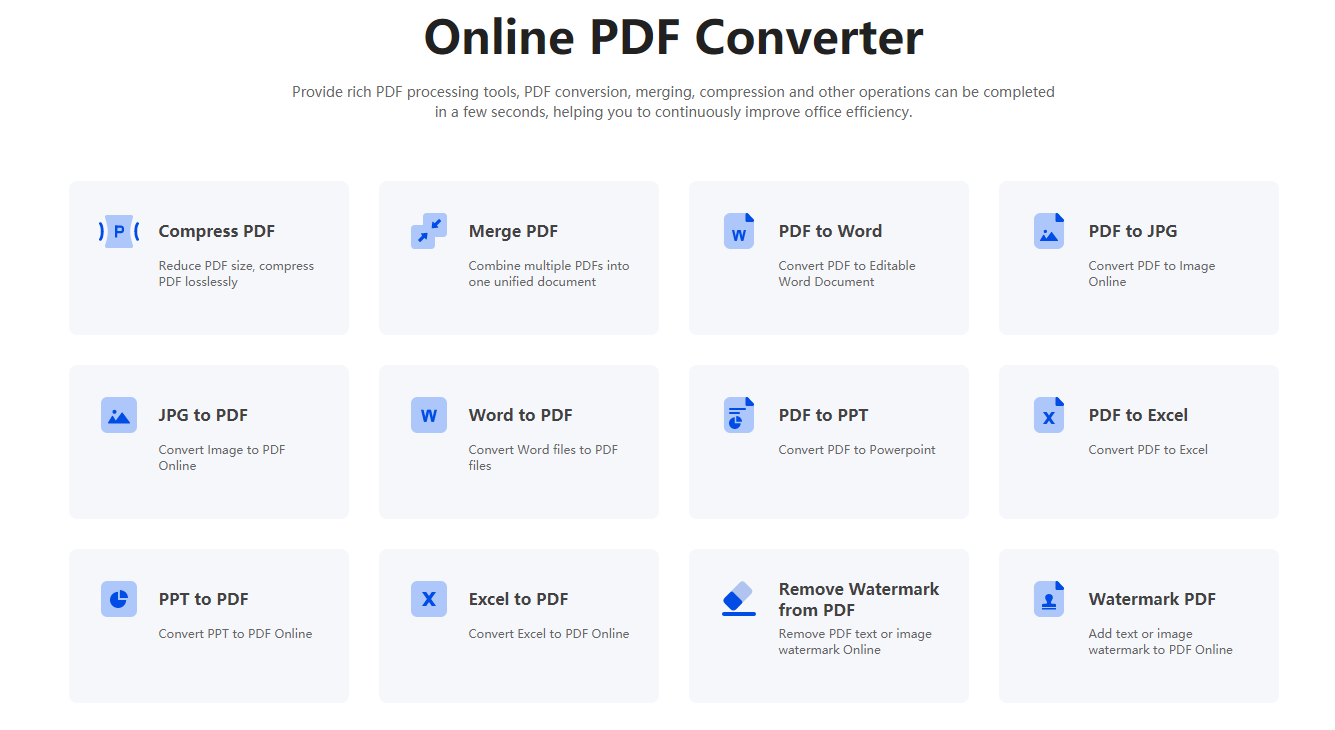 After clicking, we will enter the link of uploading files. Just click the [Select File] button to open the folder, and then find the PDF file that needs to be converted, select it and upload the document to the website.
After the file is uploaded, we can see the [Start Conversion] button on the page, click it to start the conversion, wait for a while to complete the conversion, and then click [Download] to save the file.
The above is what I introduced to you about how to convert pdf to excel. I believe you can see from the above introduction that it is not difficult to convert PDF to Excel. You can save this method and use it later when you need it!