When you encounter the need to convert pdf to excel online, do you still manually input and adjust the format line by line? This primitive working method of manual input is cumbersome and difficult to guarantee the correct rate. Today I will share with you a good way to convert pdf to excel online without downloading software. Using this method, you don't need to occupy a large amount of computer memory, as long as you operate on the website, you can efficiently complete the work task, which not only saves time, but also ensures a high accuracy rate. Come and see it with me below.
Open a common browser, search www.pdfasset.com, click the correct link to enter the website, and then click the [PDF to Excel] function on the home page.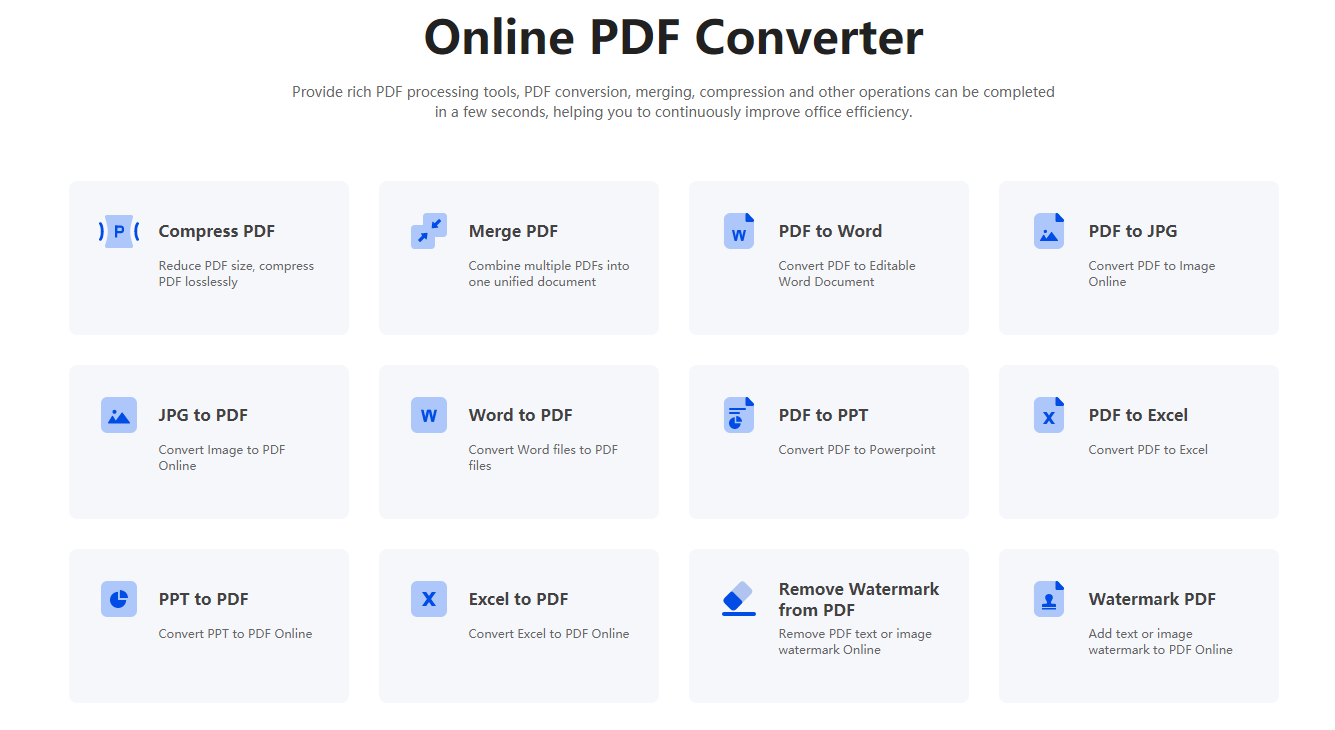 After clicking, we will enter the link of uploading files. Just click the [Select File] button to open the folder, and then find the PDF file that needs to be converted, select it and upload the document to the website.
After the file is uploaded, we can see the [Start Conversion] button on the page, click it to start the conversion, wait for a while to complete the conversion, and then click [Download] to save the file.
The above is the specific operation steps of PDF to Excel. After reading the above introduction, you should know how to convert PDF to Excel. Go to PDFasset to experience it!