How to remove watermark from pdf? This is a problem we will encounter in our work. Sometimes the pdf documents we download from other places have watermarks and we cannot use them directly, so the watermarks must be removed. So how does pdf get watermarked? Today, the editor will give you a detailed introduction.
First prepare a PDF document with a watermark;
Open the website and enter www.pdfasset.com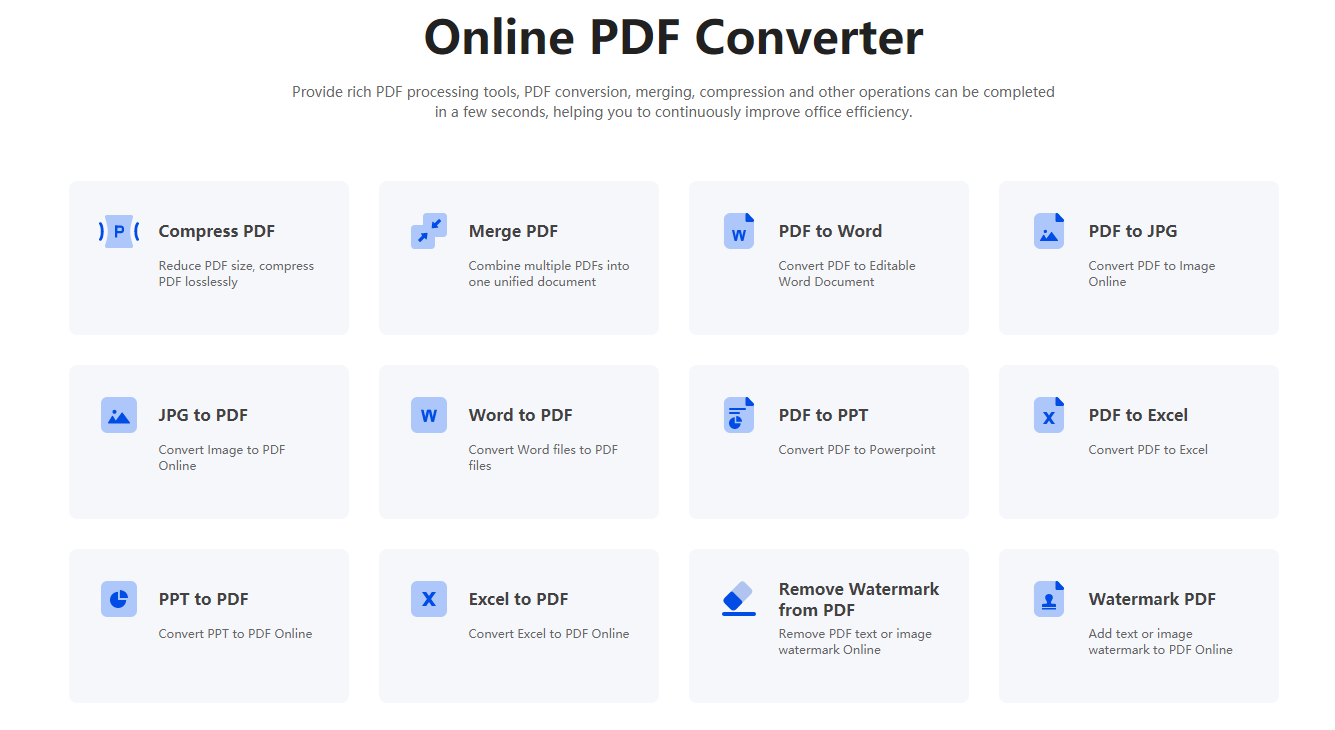 After entering the website, select the "remove watermark from pdf" function, and then click "Upload File"
After the PDF file is uploaded, we click the "Start Removal" button, wait for a few seconds, and the watermark of the PDF file will be removed;
Then select "Download" to save the watermark-removed PDF file to the desktop;
​​
The above is the method I introduced to you about how to remove the watermark from pdf. The downloaded pdf document can be used after the watermark is removed, which greatly improves our work efficiency. You can learn about it.