Nowadays, the usage rate of pdf is increasing. Although these documents cannot be edited, we still need to protect their contents, especially some top-secret files. If necessary, we need to add watermarks to pdf files. In this way, there is no need to worry about being copied or copied by others, but many friends do not know how to add watermarks, so they are very distressed, so how to add watermarks to pdf? How to add a "top secret" watermark to a document? Come see below with me!
Step 1: Search www.pdfasset.com in your browser and enter the home page of PDFasset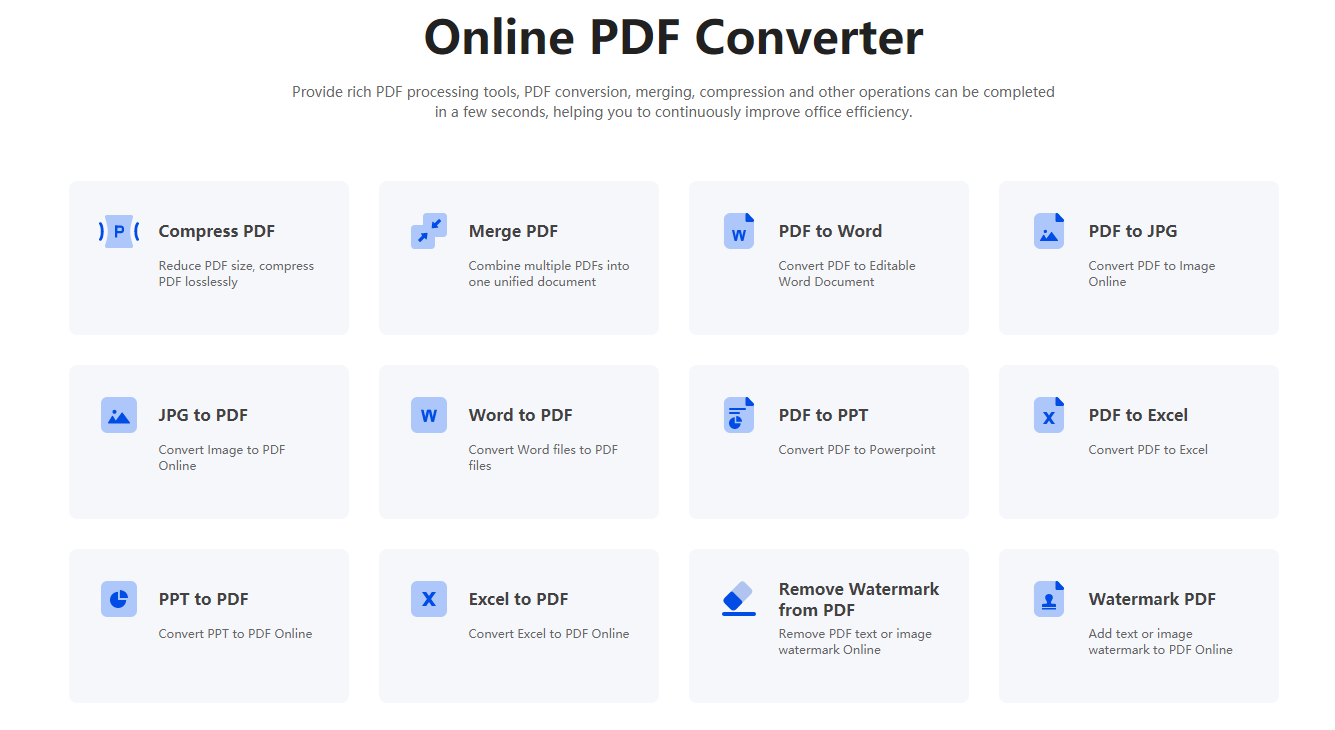 Step 2: Find the "Watermark PDF" function on the home page, and click to enter the file upload page
Step 3: Click to upload the PDF file that needs to be watermarked, then select the watermark type, set the watermark format, etc., click "Start Adding", wait a few seconds after the addition is complete, and click "Download" to get the file.
How to add watermark to pdf? The above has introduced the method of adding watermark to pdf. You can follow the above method in the specific operation. In fact, this step is relatively simple. At the same time, you can also learn about the skills of adding watermark. , so that the work efficiency can be improved.