In the process of daily office and study, we will come into contact with various types of documents, especially pdf documents. Sometimes, we also need to share the content of pdf documents to let more people understand, but Some friends worry that when sharing more important information or top-secret information, someone will steal it, which is more dangerous, so some friends propose to add watermark to PDF, so can PDF be watermarked? What is the method of adding watermark to pdf batch? Let me tell you about the specific operation process of PDF watermarking!
Step 1: Enter www.pdfasset.com in the browser to enter the home page of the official PDFasset website.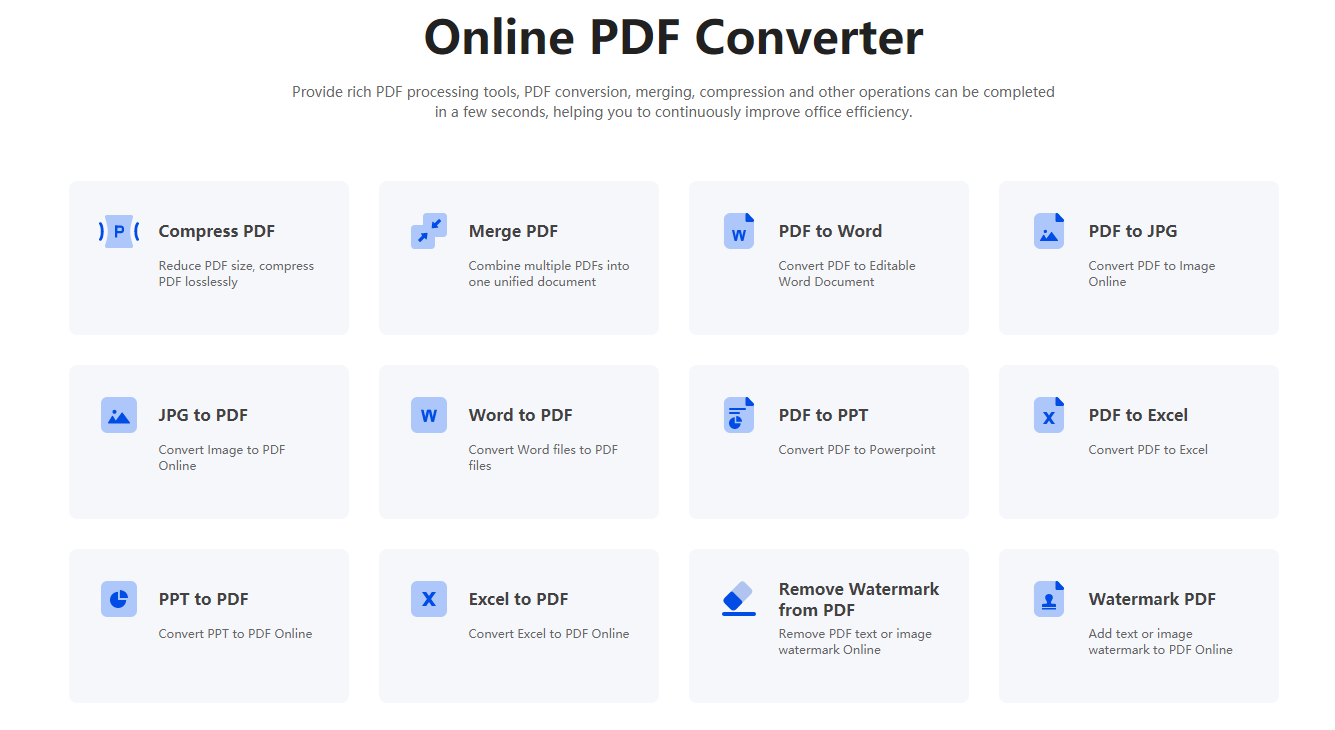 Step 2: Find the "Watermark PDF" function on the home page, and click to enter the file upload page.
Step 3: Click to upload the PDF file that needs to be watermarked, then select the watermark type, set the watermark format, etc., click "Start Adding", wait a few seconds after the addition is complete, and click "Download" to get the file.
Can pdf be watermarked? The above has introduced the question about whether pdf can be watermarked or not. In fact, pdf documents can be watermarked. Using PDFasset can quickly complete the operation of PDF watermarking, and it also supports batch PDF watermarking, which is convenient and fast to use.