The PDF is one of the files that we need to use in our daily office. It has no editing function, which can ensure that the file is not maliciously modified, but this cannot completely prevent it from being used by others. The best way is to give Add watermark to pdf. So how to do PDF watermarking? Let's take a look at the specific steps of PDF watermarking with me!
Step 1: Enter www.pdfasset.com in the browser to enter the home page of the official PDFasset website.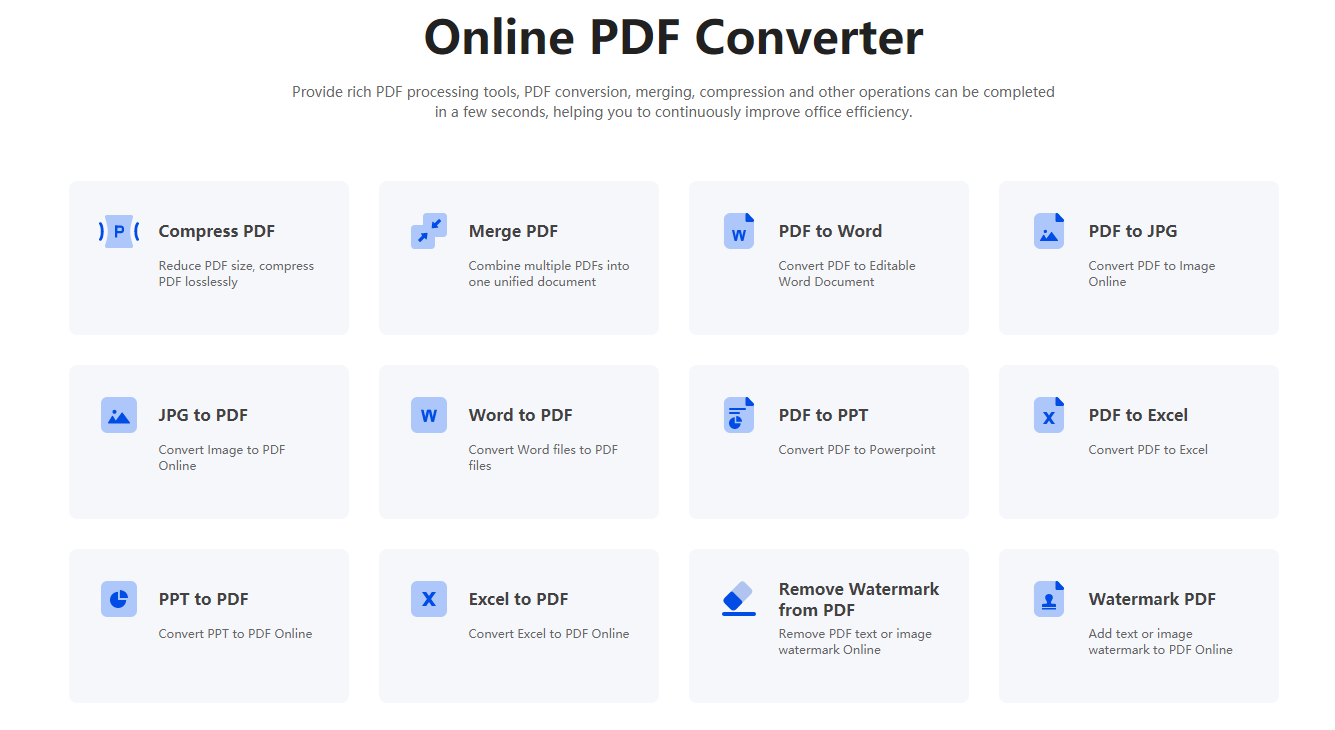 Step 2: Find the "Watermark PDF" function on the home page, and click to enter the file upload page.
Step 3: Click to upload the PDF file that needs to be watermarked, then select the watermark type, set the watermark format, etc., click "Start Adding", wait a few seconds after the addition is complete, and click "Download" to get the file.
How to add watermark to pdf? The above is to introduce you to the specific steps of adding watermark to pdf, is it very simple? Like friends, go to PDFasset to experience it!