A watermark is a translucent text or picture style attached to a document or picture. It does not affect the reading of the document and picture itself, but it is difficult to edit them. This is also a simple way for many companies and individuals to protect their copyrights in order to protect their own rights and interests. How to add watermark in PDF document format? Actually there are many ways. However, for some people who don't use pdf a lot, the easiest way is to add watermarks online. Today, let me introduce to you the steps of adding watermark to pdf online.
Step 1: Enter www.pdfasset.com in the browser to enter the home page of the official PDFasset website.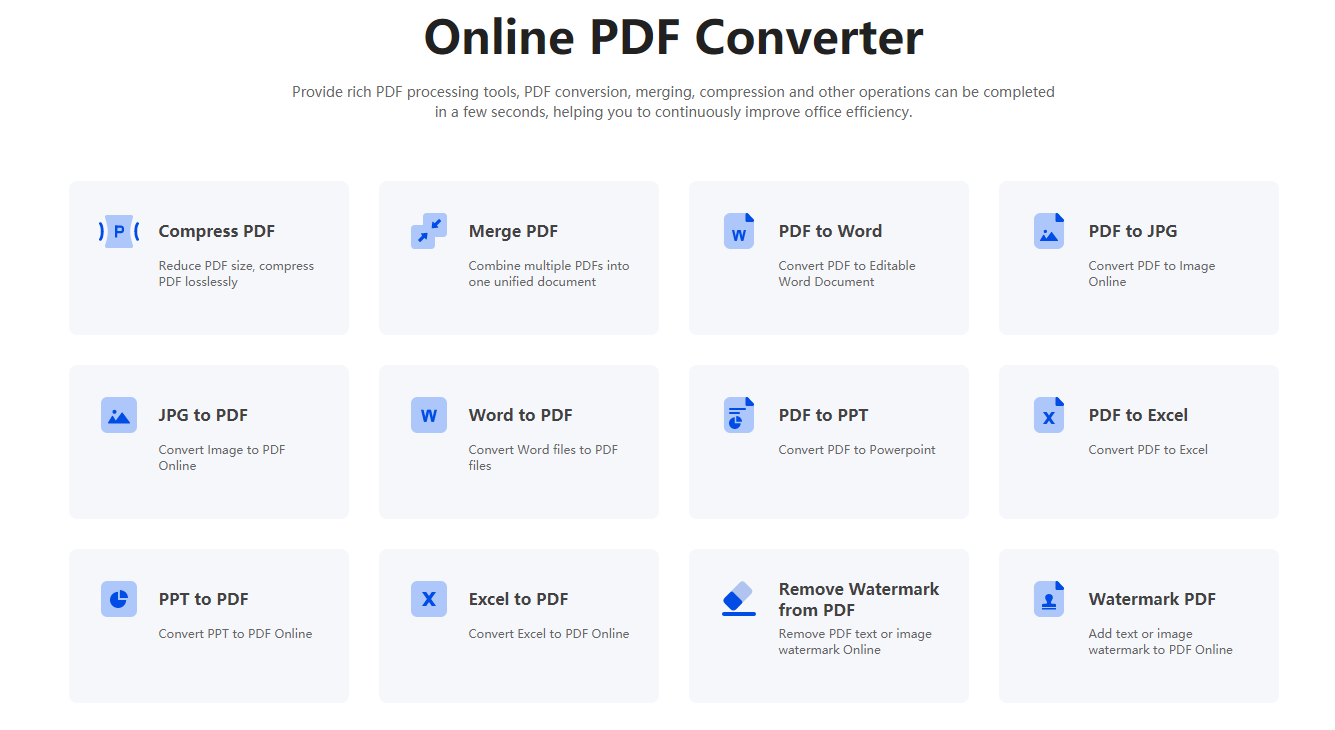 Step 2: Find the "Watermark PDF" function on the home page, and click to enter the file upload page.
Step 3: Click to upload the PDF file that needs to be watermarked, then select the watermark type, set the watermark format, etc., click "Start Adding", wait a few seconds after the addition is complete, and click "Download" to get the file.
The above is to introduce to you the relevant content about pdf watermarking online. There are many ways to add watermark to pdf, but for friends who do not add watermark to pdf many times, it is more troublesome to download a pdf conversion editor specially. It is much more convenient to add watermark to PDF online in PDFasset, and the website also has other functions such as JPG to PDF, PDF merging, etc., which can be experienced.