The superiority of pdf documents is undeniable, whether it is its readability, transmission ability or other, these are also one of the reasons why such documents are widely used in office systems, and now people's copyright awareness is gradually awakening, making pdf such The document format, which is already relatively safe, has become more secure. Some people also say that adding a watermark to pdf is useful, but it is actually very useful. So what is the specific way to add watermark to pdf? Next, I will introduce to you
What is the use of adding watermark to pdf
Every PDF file is the painstaking work of the creator. Any document is the same as a picture and should not be used arbitrarily by others. Therefore, in order to better protect PDF files, we generally add our own watermarks to PDFs. The significance of adding watermarks to PDFs is to protect the property rights of works.
How to add watermark to pdf
Step 1: Enter www.pdfasset.com in the browser to enter the home page of the official PDFasset website.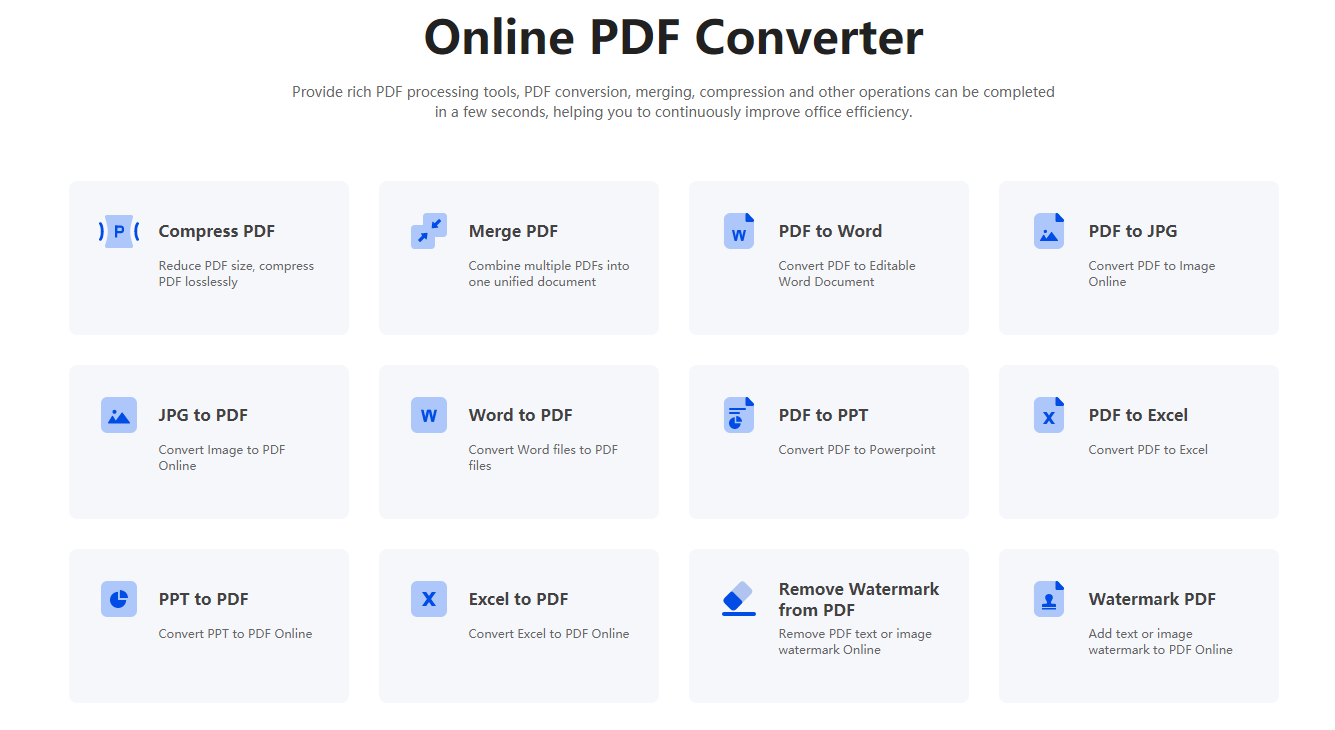 Step 2: Find the "Watermark PDF " function on the home page, and click to enter the file upload page.
Step 3: Click to upload the PDF file that needs to be watermarked, then select the watermark type, set the watermark format, etc., click "Start Adding", wait a few seconds after the addition is complete, and click "Download" to get the file.
The above is the introduction to the related content of adding watermark to pdf. Some people think that it is not necessary to add watermark to pdf, but in fact it is very necessary to do so, especially for documents with high intellectual property rights and copyrights, it is best to add watermark. The operation of adding watermark is clearer, go to PDFasset to experience it!