When friends process files such as forms, they often need to convert the forms into pdf and other forms. The file processing in this way has excellent confidentiality, and it will not be garbled after opening. It has many technical advantages, especially for confidentiality. In terms of high-demand documents, they meet everyone's requirements in all aspects, so how to convert Excel to PDF? Is there any good way? You can follow the steps below.
First of all, we need to use the online PDF conversion platform - www.pdfasset.com, click the "Excel to PDF" icon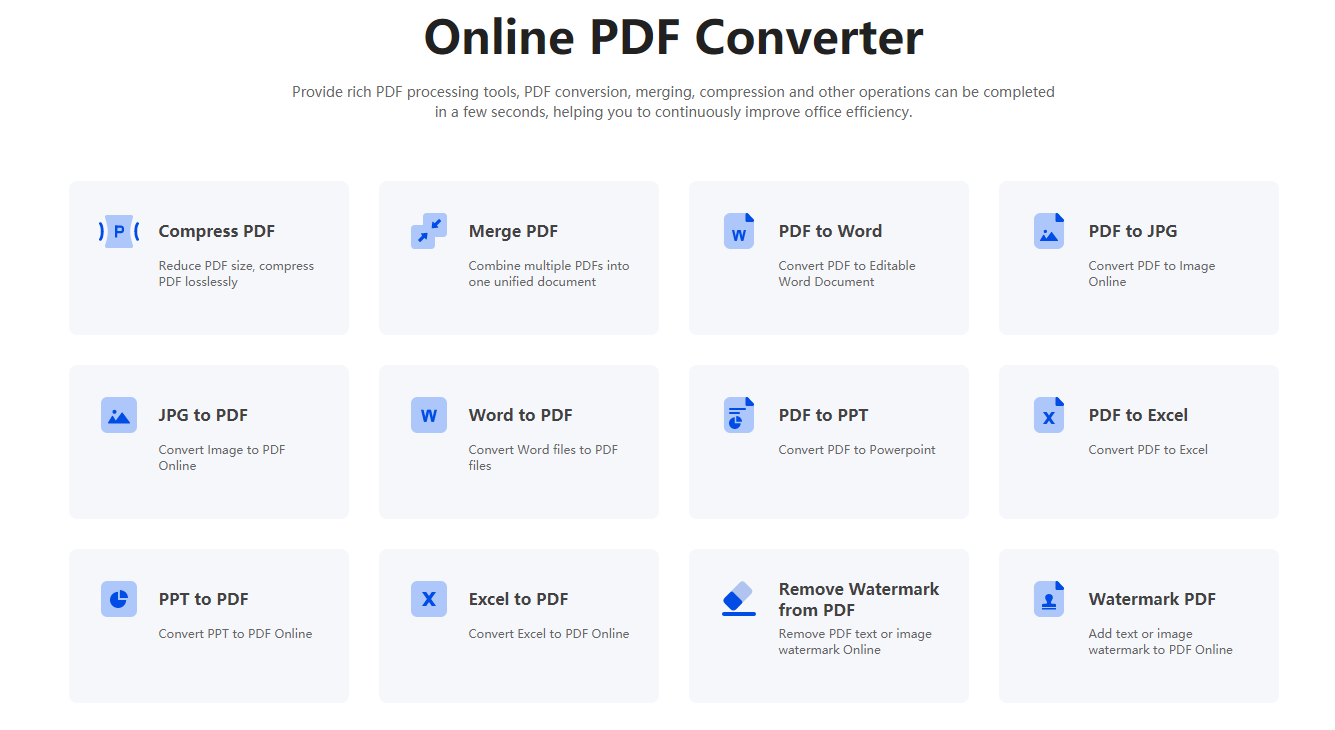 Then enter the Excel document upload page, and add the Excel document to be converted into the conversion window
Then click the "Convert" button to convert Excel to PDF
After the conversion is successful, click the "Download" button to get the converted document
In the above, I introduced the specific operation steps of Excel to PDF. After reading my introduction, everyone has learned how to convert Excel to PDF. It only takes four steps to complete the conversion. In addition, PDFasset also supports PDF to Excel, PDF to Word, PDF compression, PDF merging and other operations, friends who need it, go to PDFasset to experience it!