In the process of going to work, the most exposed file format is excel form. Many friends who are not familiar with excel form operation have encountered a difficult problem, that is, how to convert excel form to pdf. In fact, this operation is very simple, and Let me see the steps together!
First of all, we need to use the online PDF conversion platform - www.pdfasset.com, click the "Excel to PDF" icon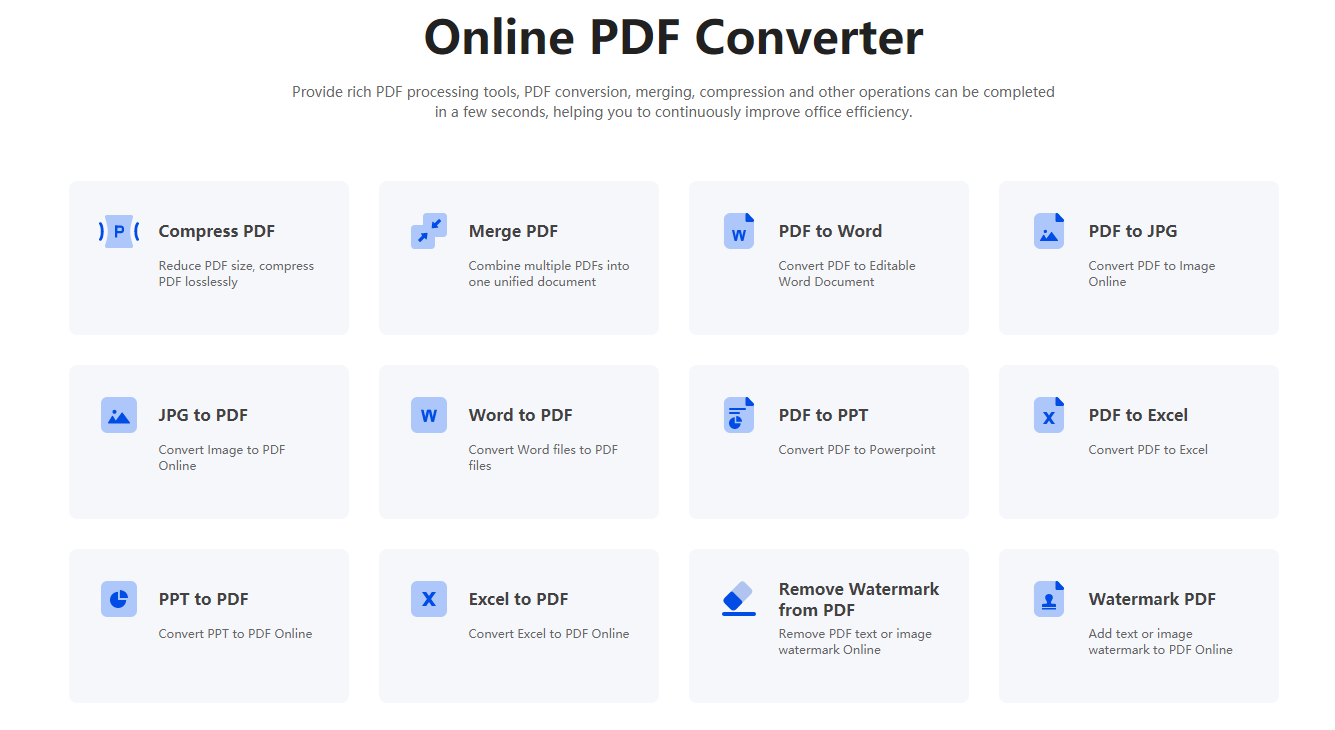 Then enter the Excel document upload page, and add the Excel document to be converted into the conversion window
Then click the "Convert" button to convert Excel to PDF
After the conversion is successful, click the "Download" button to get the converted document
At the end, everyone should have learned how to convert excel to pdf online, right? In fact, it is very easy to operate. Everyone who has learned this operation method can help you improve your work efficiency. Hurry up and learn with me!