Many working friends are not unfamiliar with Excel, and they use Excel for daily file processing, because it is not as cumbersome as traditional data sorting, and many files can be sorted on the computer with only a few simple operations. The data sorted out by Excel generally needs to be converted into a document format for easy viewing. Then you may be concerned about how to convert excel to pdf? Next, I will introduce to you the specific operation of converting Excel to PDF.
First of all, we need to use the online PDF conversion platform - www.pdfasset.com, click the "Excel to PDF" icon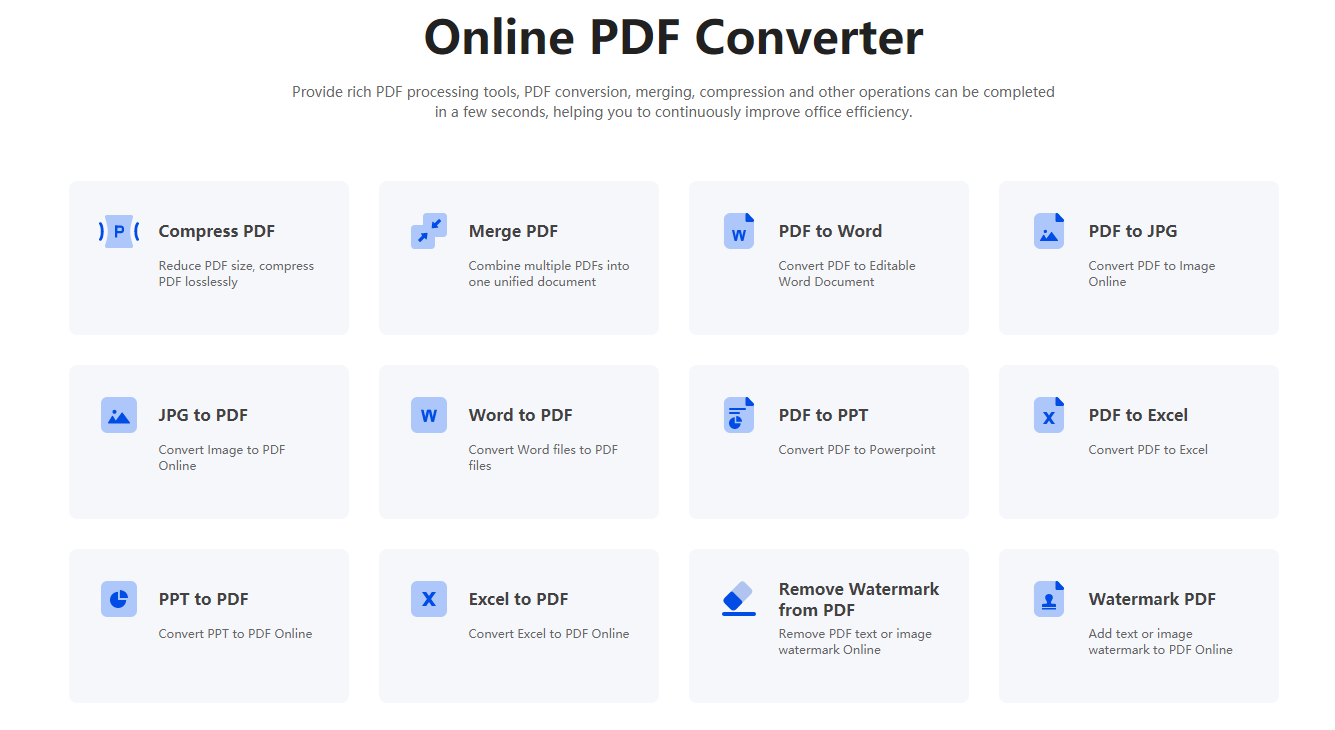 Then enter the Excel document upload page, and add the Excel document to be converted into the conversion window
Then click the "Convert" button to convert Excel to PDF
After the conversion is successful, click the "Download" button to get the converted document
I hope that after reading the article, you can have a certain understanding of how to use PDFasset to solve problems such as how to convert excel to pdf. When converting a document, you must wait until the conversion is successful before deleting the original file. Do not delete the original file in advance, otherwise the conversion may appear garbled. Do you all know?