With the widespread use of the Internet, we often use office software when working on computers. Sometimes we don't want others to modify excel when we show it to others, so we can send pdf to him, then how to convert excel to pdf? ? It is recommended that you use PDFasset, it can help us complete the conversion of tables, and there are many very practical functions. Today, let me introduce to you how to convert Excel to PDF.
First of all, we need to use the online PDF conversion platform - www.pdfasset.com, click the "Excel to PDF" icon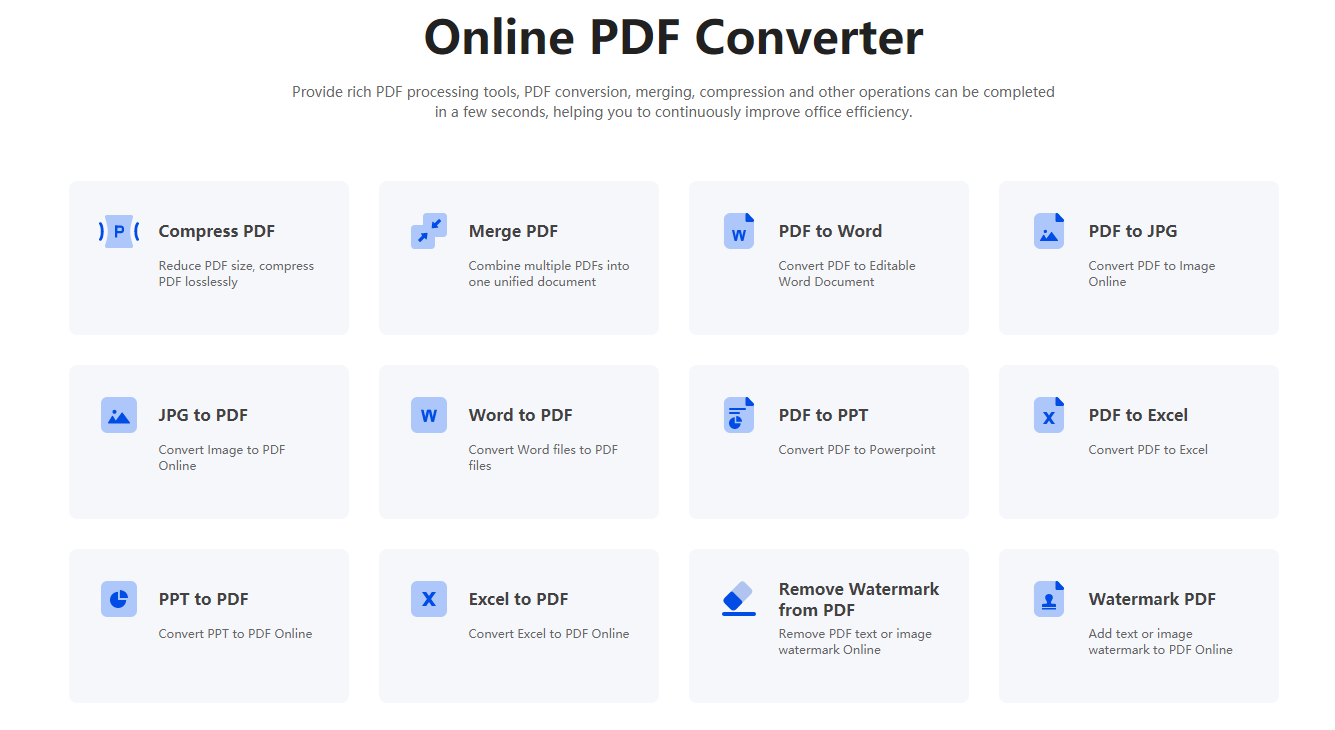 Then enter the Excel document upload page, and add the Excel document to be converted into the conversion window
Then click the "Convert" button to convert Excel to PDF
After the conversion is successful, click the "Download" button to get the converted document
The above is the relevant content of how to convert excel to pdf. I believe you already have some understanding. If you want to know other PDF conversion functions, you can go to PDFasset to experience it. It is a very practical online conversion platform. Not only how to convert excel sheet to pdf, but also how to convert pdf to JPG, PDF to Word and other functions.