Is it difficult to convert PDF to JPG? As we all know, PDF is a file format designed by Adobe. At work, workers may encounter situations where their own programs are imitated, edited, and their ideas stolen. Similarly, In terms of learning, students are also afraid that their homework and papers will be copied by others. At this time, a suitable solution is to convert PDF to JPG. First, the picture cannot be edited to avoid being copied by others; second, the picture itself can be opened freely. , no need to re-download the software that supports opening. Next, I will introduce how to convert PDF to JPG online.
Open the browser and search the official website of PDFasset. After entering the home page, find and click the [PDF to JPG] option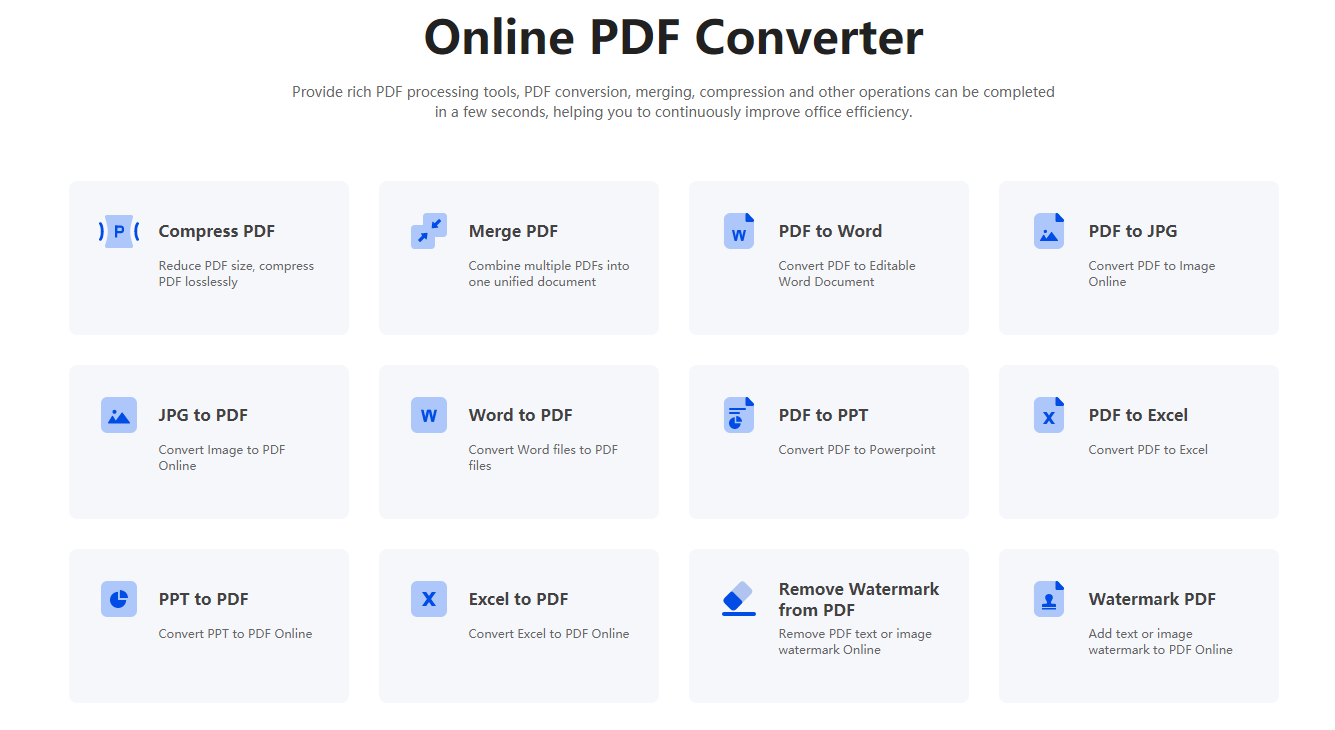 After the interface jumps, we click the [Select File] button, and then click [Open] to upload the PDF file you need to convert. Here you can hold down the Ctrl key for batch operations
After the file is uploaded, select the format of the output image and click [Start Conversion]. After a while, click [Download] to save the converted image.
The above is the entire tutorial of online PDF to JPG. Is it simple and fast, and there is no need to download the software specially, which saves everyone a lot of time. Those who need it, please go to the PDFasset official website and try it!