How to convert files in PDF format into pictures? After purchasing office supplies online, the company's personnel ask for electronic receipts from the merchants. However, these electronic receipts are all in PDF format. Although PDF files have many advantages that other electronic documents cannot compare to , but after downloading the electronic receipt on the mobile phone, it is found that the file in this format cannot be opened, which is very inconvenient. In this case, we can choose to convert the file in PDF format to JPG for easy viewing and transmission. The following is the PDF How to convert a file in the format to an image.
Open the browser and search the official website of PDFasset. After entering the home page, find and click the [PDF to JPG] option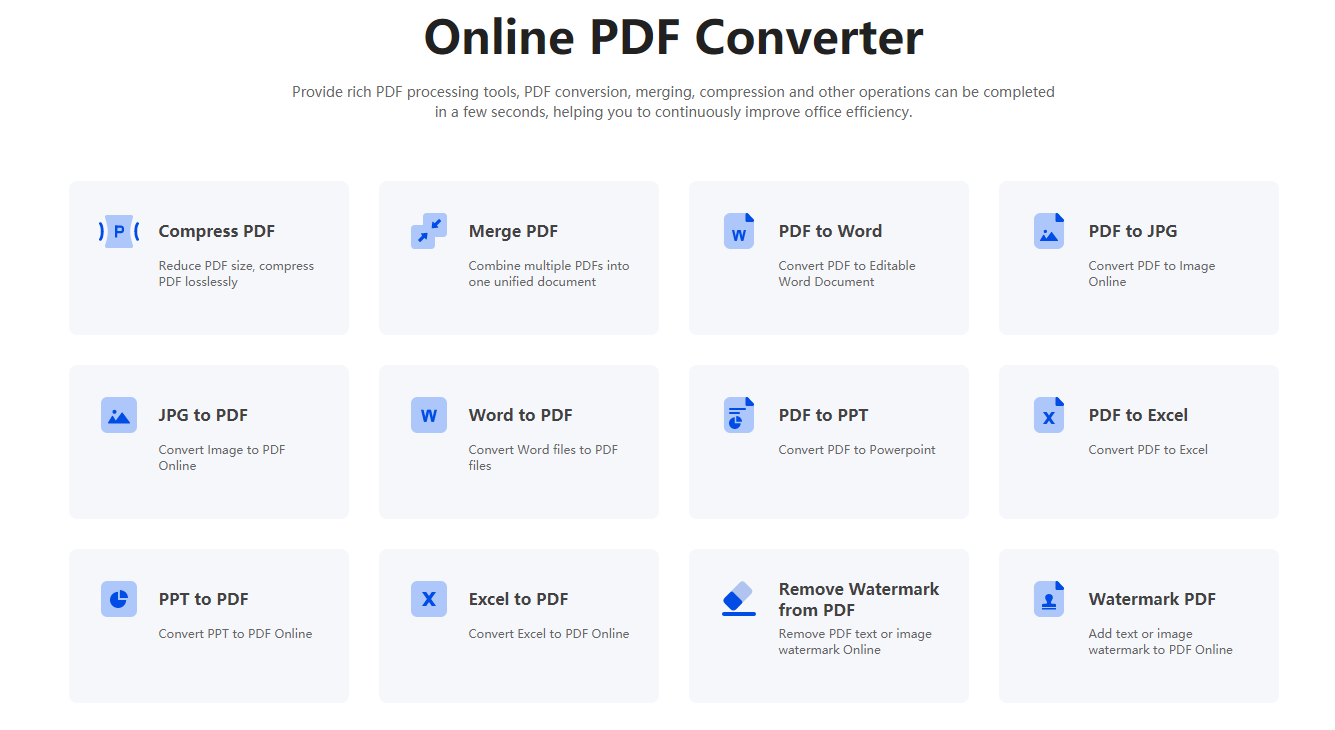 After the interface jumps, we click the [Select File] button, and then click [Open] to upload the PDF file you need to convert. Here you can hold down the Ctrl key for batch operations
After the file is uploaded, select the format of the output image and click [Start Conversion]. After a while, click [Download] to save the converted image.
How to convert PDF files to JPG? Learn this method, we can easily convert PDF to JPG. If you need to process PDF files, whether it is PDF conversion, PDF compression, or PDF merging, everyone can enter the PDFasset official website. Operate!