I believe that everyone has encountered the scene of sorting data and writing reports in their work. If you write reports directly in Excel, it will not be formal enough and not beautiful enough. especially in When sending the report to leaders and colleagues by email, the appearance of garbled characters will seriously affect the leadership and colleagues' doubts about your ability. Then at this time, we need to learn some small office skills, such as converting excel online to pdf format, so that we are not afraid that our data will be garbled. Let's take a look at the specific operation process with me!
First of all, we need to use the online PDF conversion platform - www.pdfasset.com, click the "Excel to PDF" icon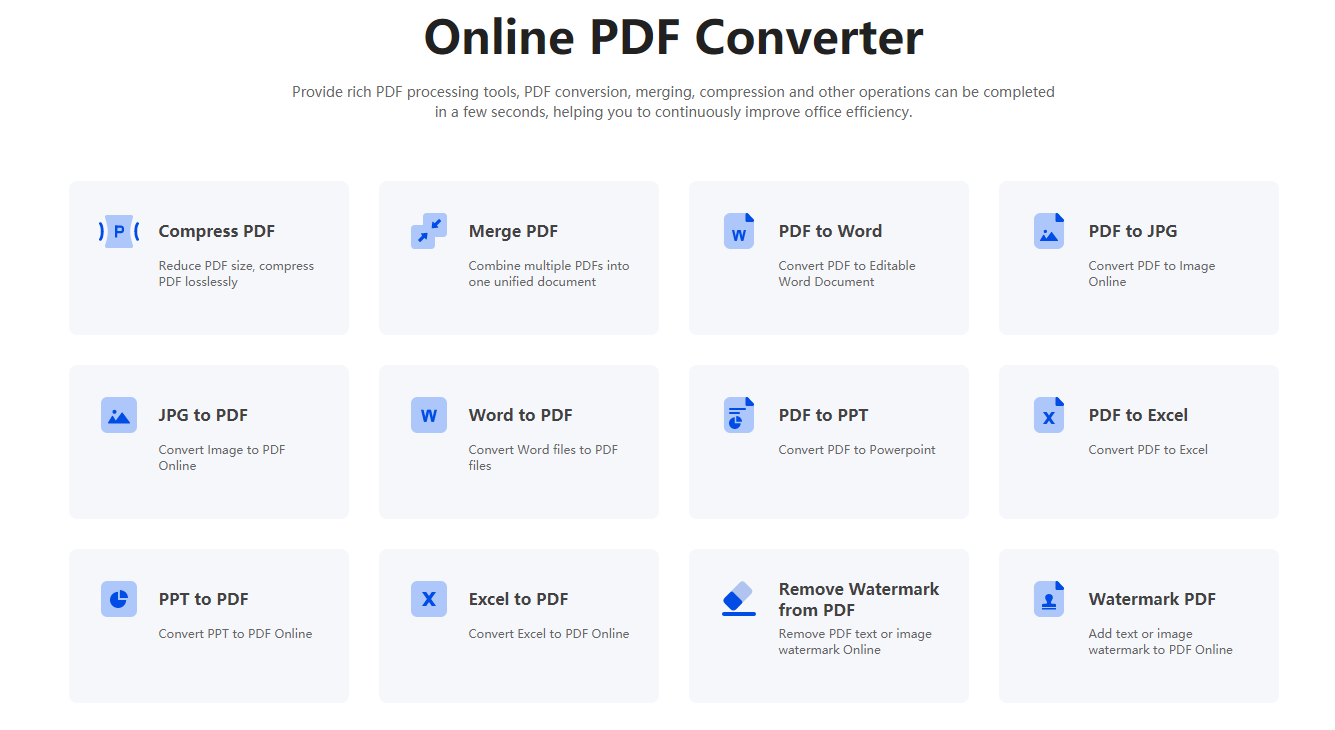 Then enter the Excel document upload page, and add the Excel document to be converted into the conversion window
Then click the "Convert" button to convert Excel to PDF
After the conversion is successful, click the "Download" button to get the converted document
The PDF can bring great convenience to all the small partners in the workplace, so that the tedious and complicated operations can be solved within a few minutes. I believe everyone, under my introduction, have learned the operation of converting excel to pdf online. Those who haven't learned it yet, go to PDFasset to practice!