Word documents must be familiar to everyone. This is a document format suitable for editing, but when it is sent to others, the document is prone to garbled characters, which makes our work efficiency very low and embarrassing. Therefore, we often convert Word to PDF, and a single Word file to PDF file can also be done with office software. What if you want to quickly convert Word format to PDF format in batches? Then you need a professional platform for converting word documents to pdf. Please read down with me.
Open the browser and search for PDF online conversion platform - PDFasset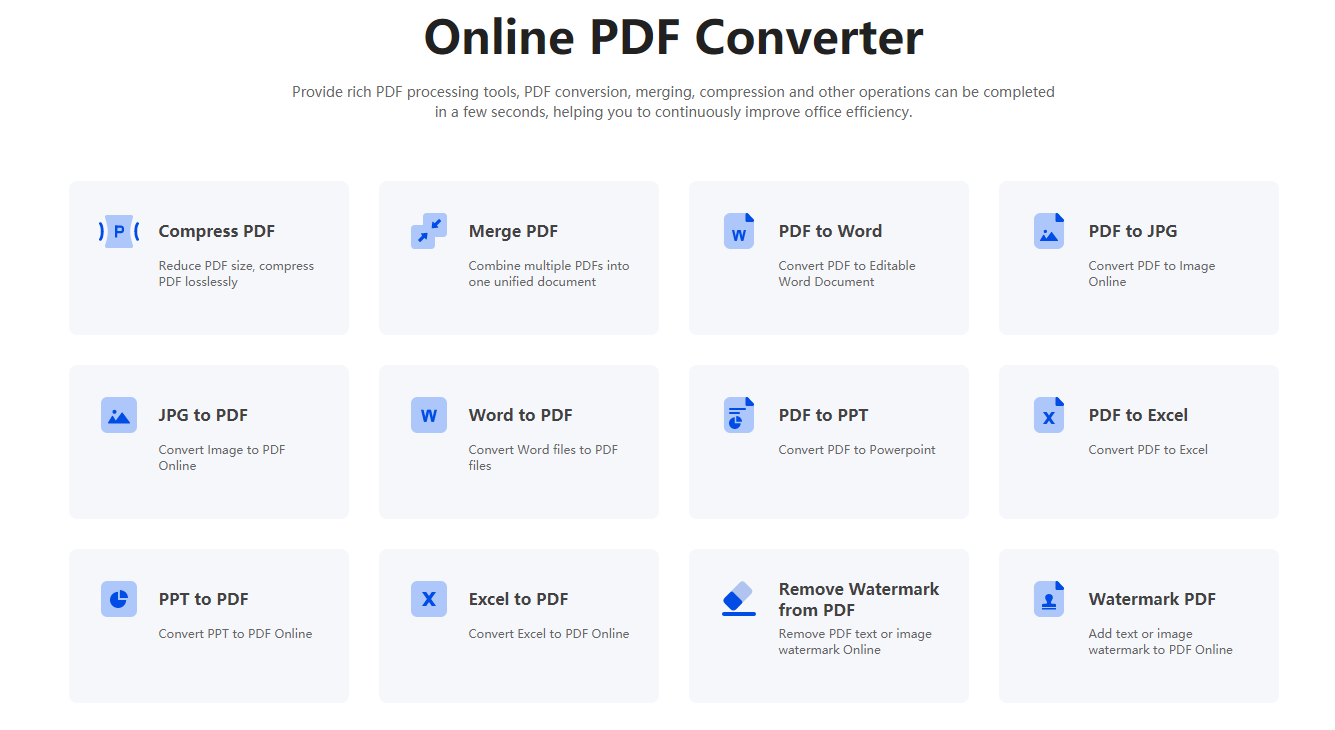 Find the "Word to PDF" function on the homepage of the website, click to enter the file upload page, click "Select Upload File", and upload the Word document to be converted to the window
Click the "Start Conversion" button and wait for a few seconds to complete the conversion of Word to PDF
Click the "Download" button to get the converted PDF document
These steps are rather long-winded in words, but in fact, it only takes dozens of seconds to operate, which is very simple. We can also edit the converted word file. After editing, you can follow the above steps to convert word to PDF! Is it very convenient?