Due to the needs of work and study, everyone must be familiar with the two file formats of word and pdf. The word document format can be edited at any time, and it is easy to use and easy to use; the pdf document format has the effect of concise and clear typesetting, which makes people look clear. Moreover, the file is small and easy to save and transfer. Formally, because these two functions are powerful and practical, and the usage rate is extremely high, the mutual conversion between the two is of course essential. So today, I will introduce to you how to convert Word to PDF on PDFasset.
Open the browser and search for PDF online conversion platform - PDFasset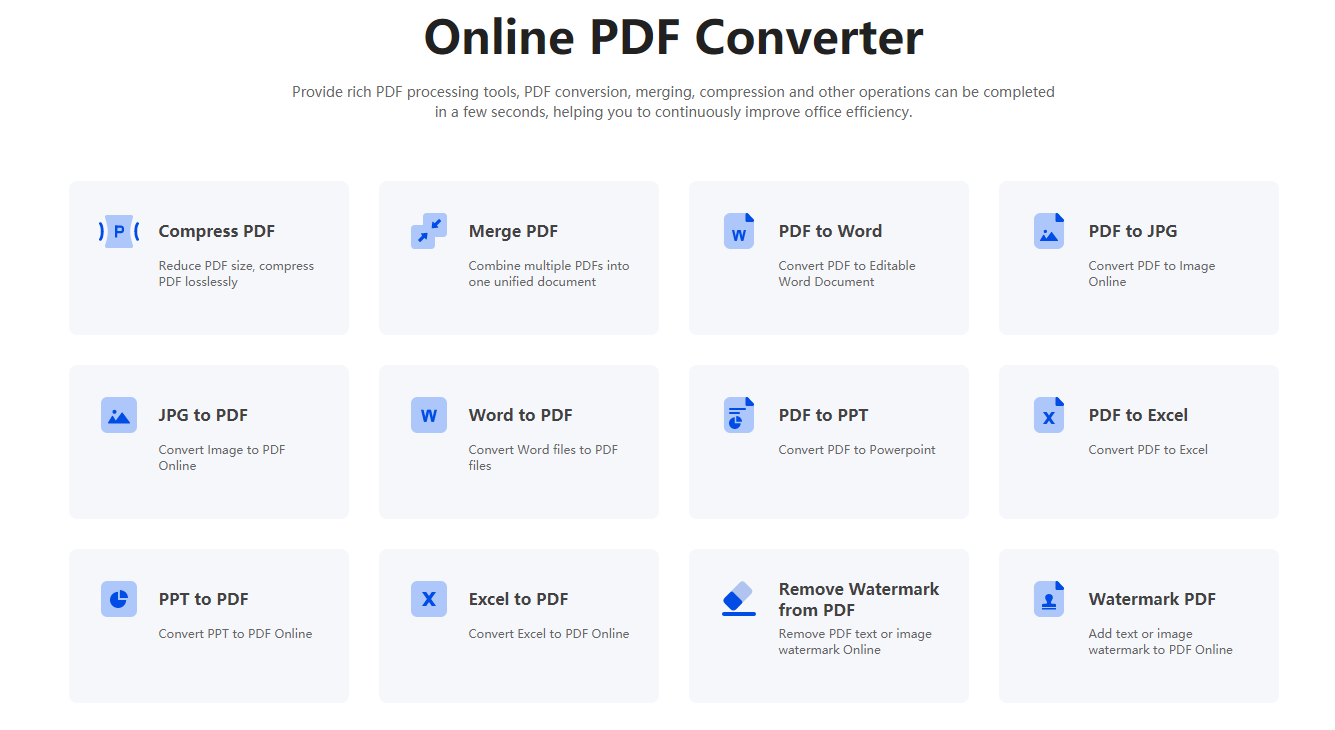 Find the "Word to PDF" function on the homepage of the website, click to enter the file upload page, click "Select Upload File", and upload the Word document to be converted to the window
Click the "Start Conversion" button and wait for a few seconds to complete the conversion of Word to PDF
Click the "Download" button to get the converted document
The mutual conversion between word file format and pdf file format is very common in daily life. The emergence of PDFasset has solved this problem very well. This article introduces the operation steps of converting Word to PDF, hoping to help everyone.